Category: Product
Published: Monday, 15 October 2018
Written by Richard Hoogeveen
After hearing the LM3886 try-out of Jan in a small mediaplayer I decided to design my own LM3886 solid state amplifier. After reading many hours and trying some designs I finally convinced myself to design my own version of the LM3886 printed circuit board. Years ago I designed many printed circuit boards up to 8 layers and I do know the pitfalls. The pcb layout is one of the most important part of your design. The pcb contains input noise filtering and on the outputs are the often seen Thiele and Zobel (snubber) components for stability.
I also read about the very interesting USA built switching power supplies of Connex, they make them especially for audio. A 300 Watt Connex SMPS  is in the Helix amplifier. The case is from the well known Italian Modu company.
The Helix sounds absolutely amazing and has very low distortion numbers !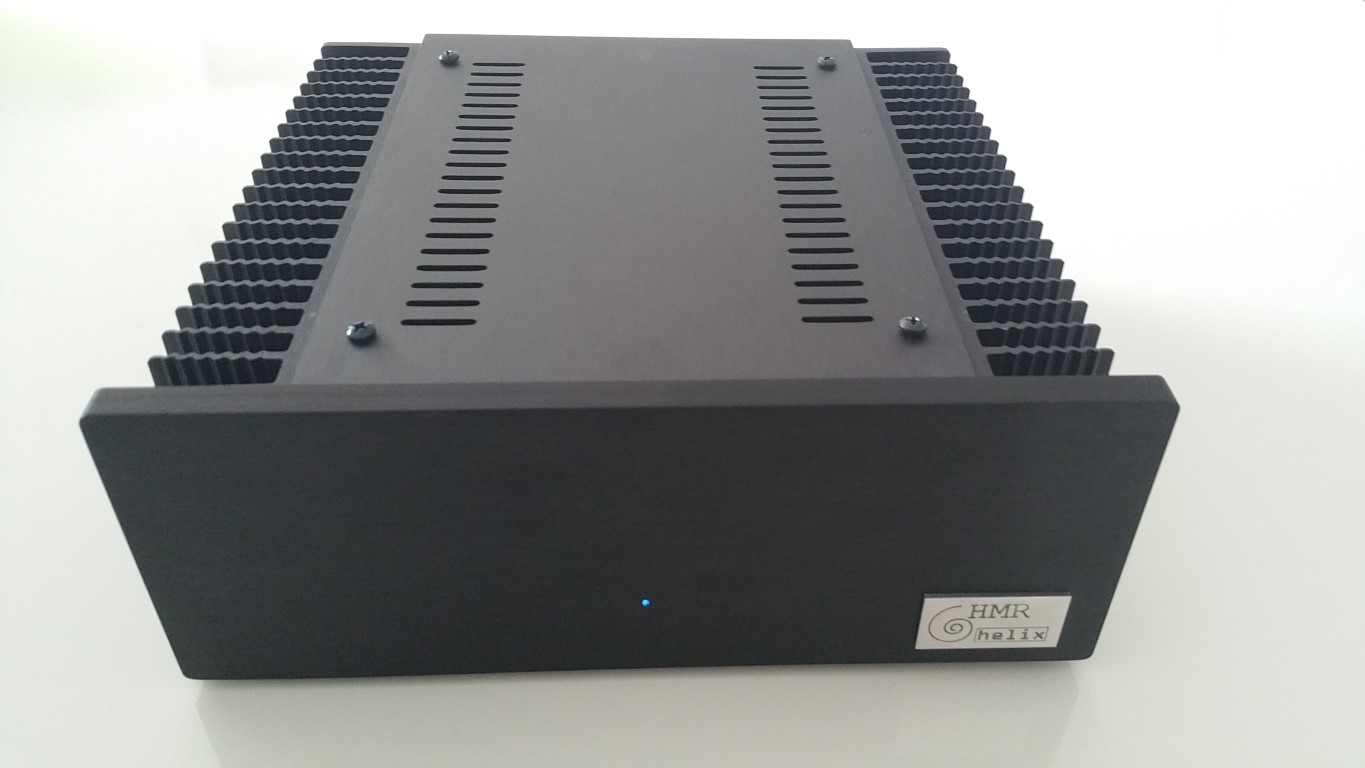 2 x 75 Watt / 4 Ω, 0.005% THD
2 x 40 Watt / 8 Ω, 0.0025% THD
0 - 85Khz (-3dB)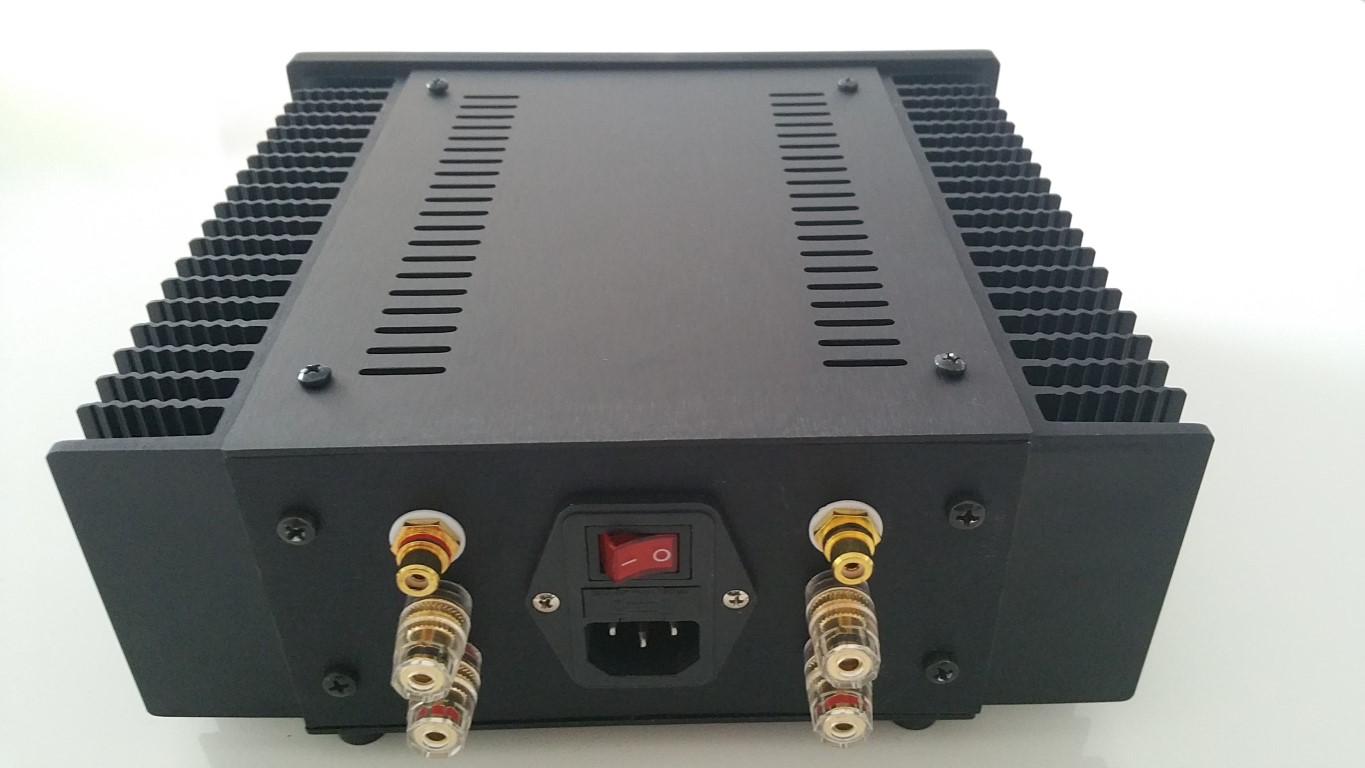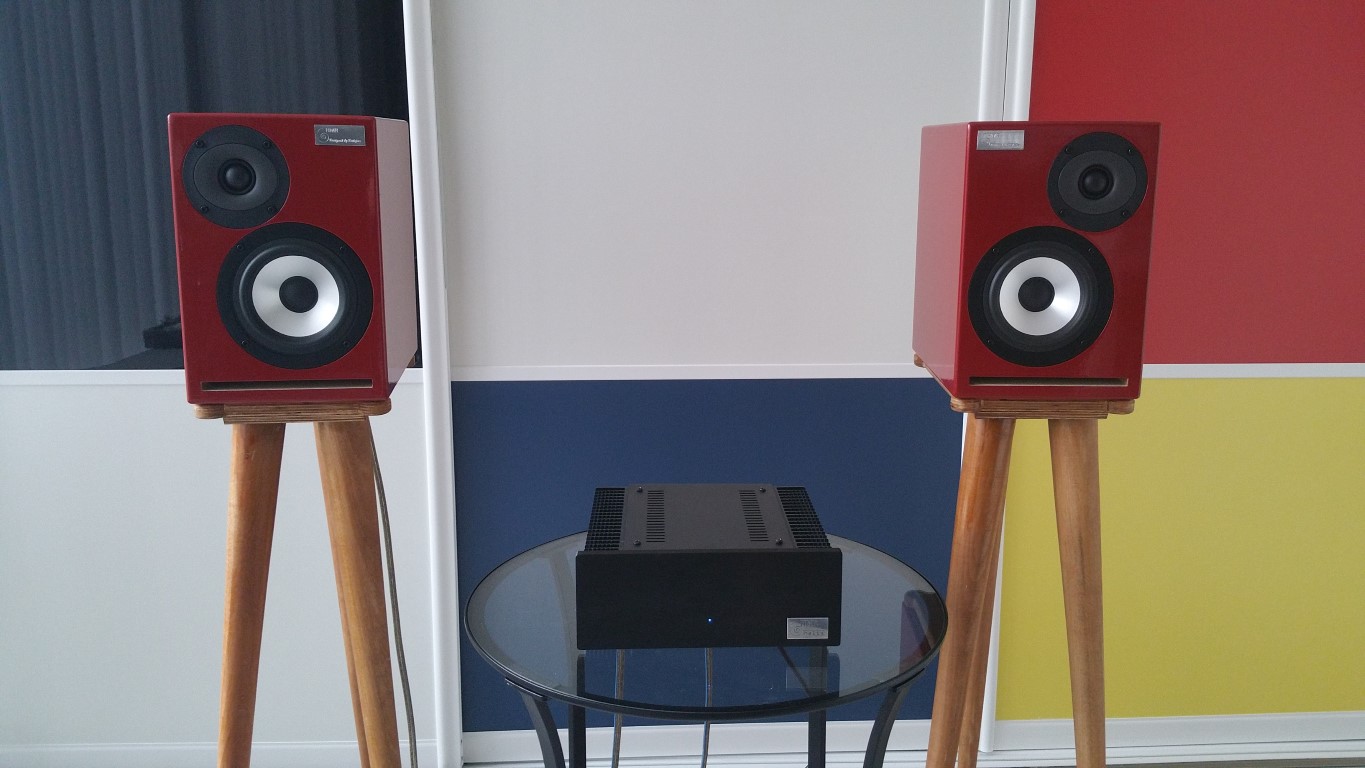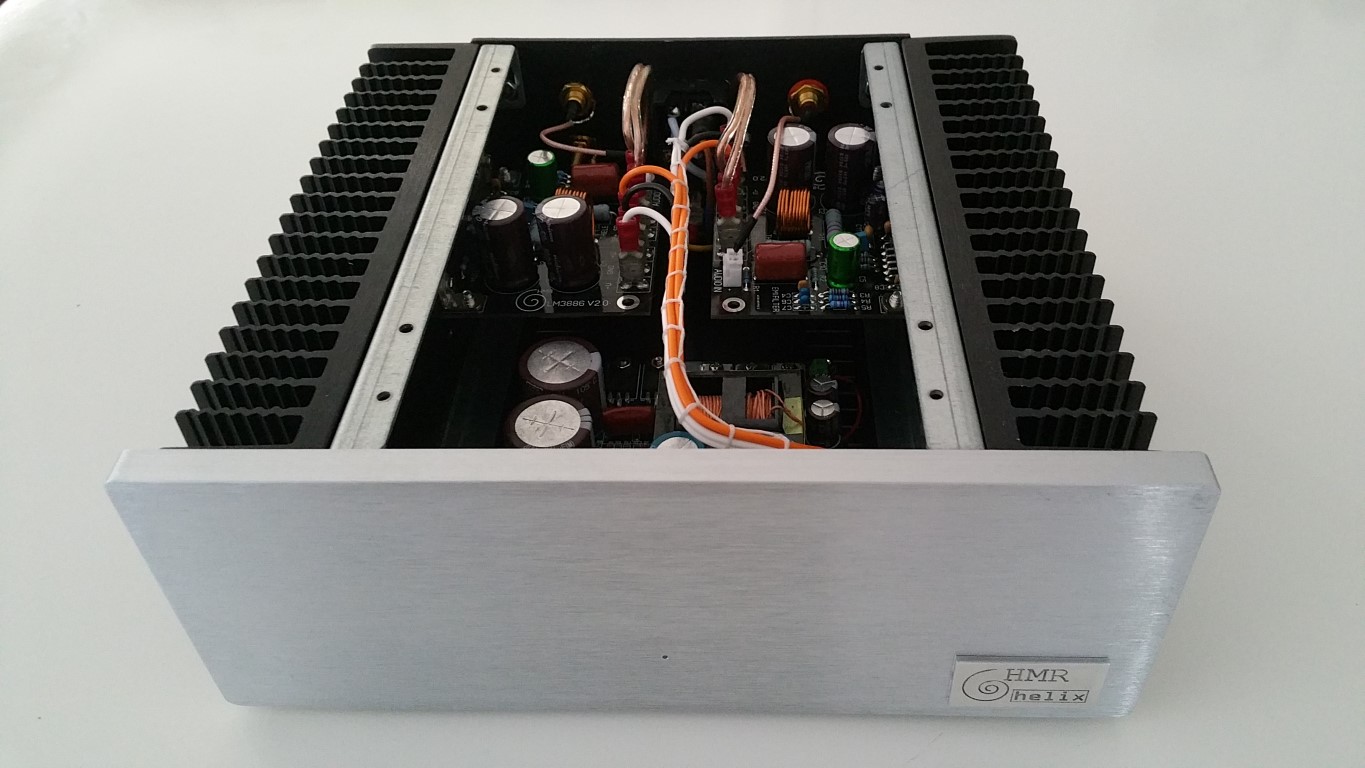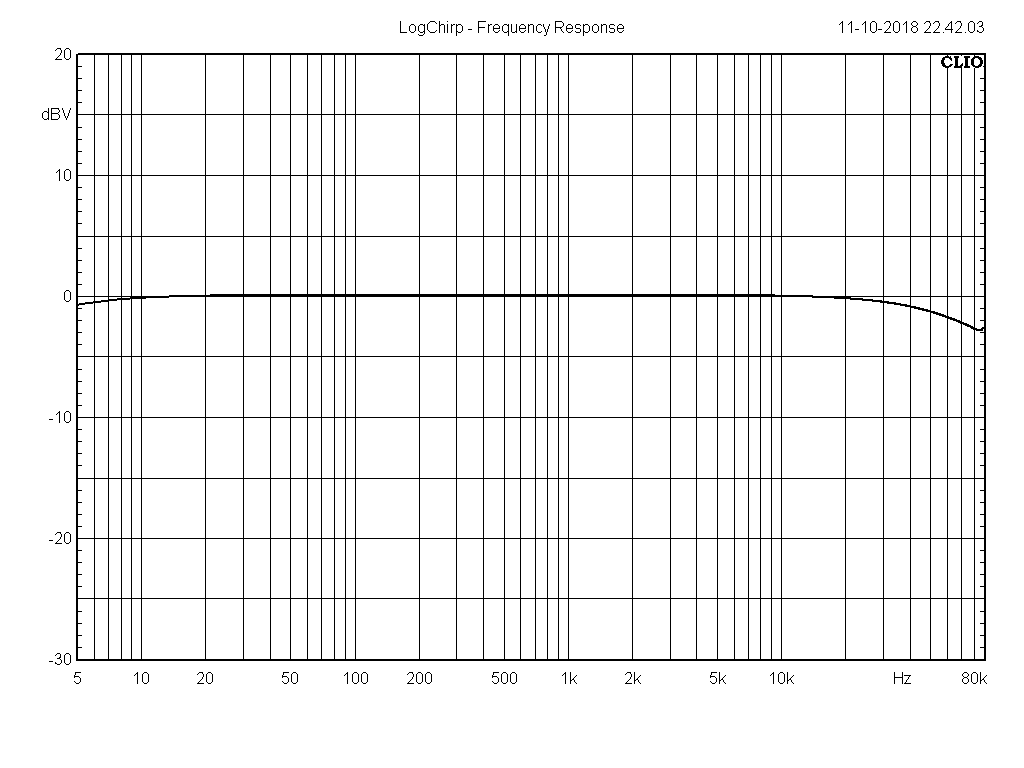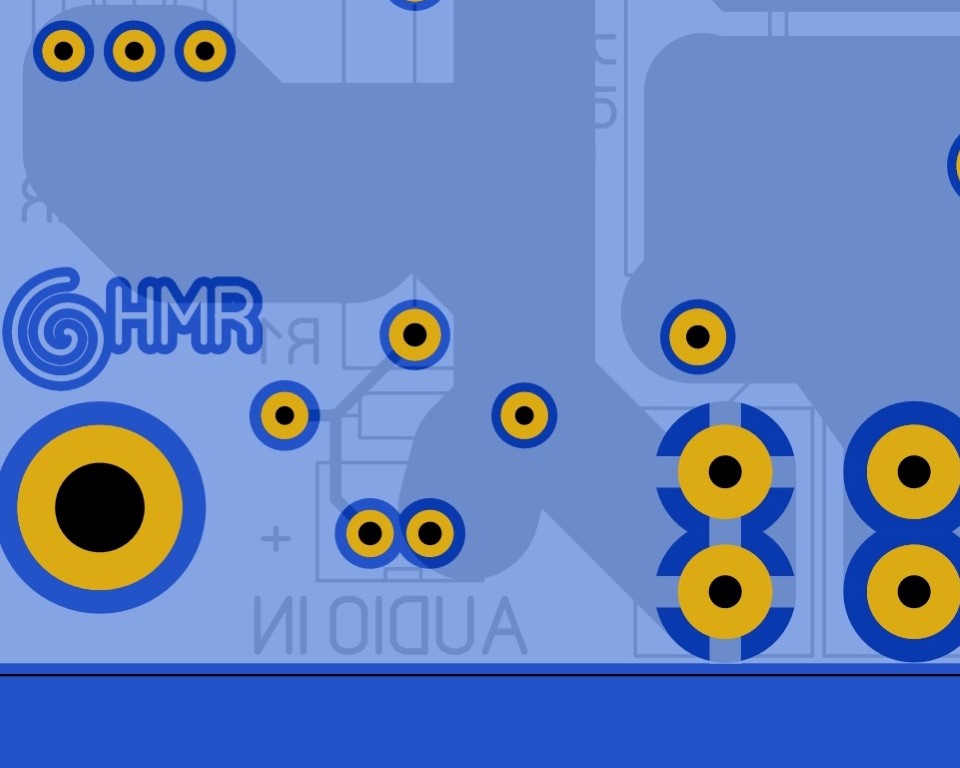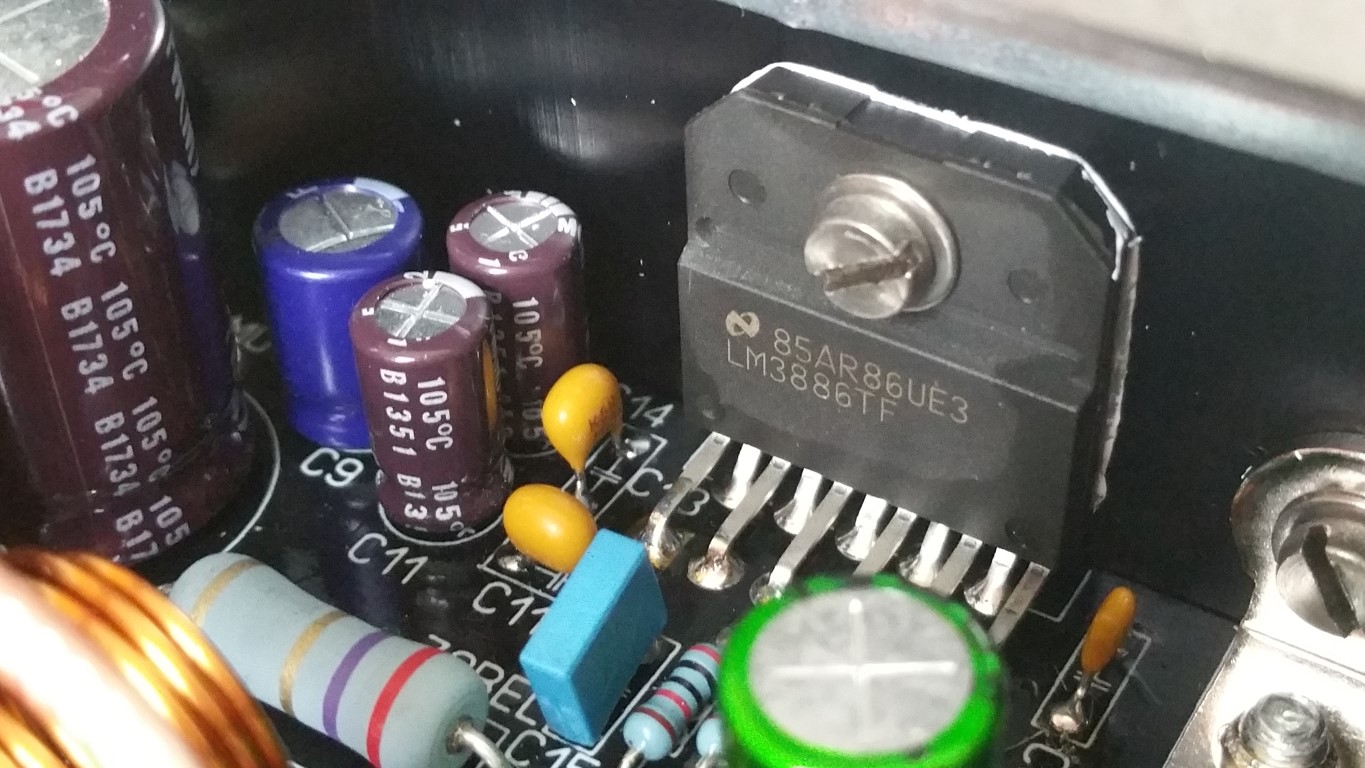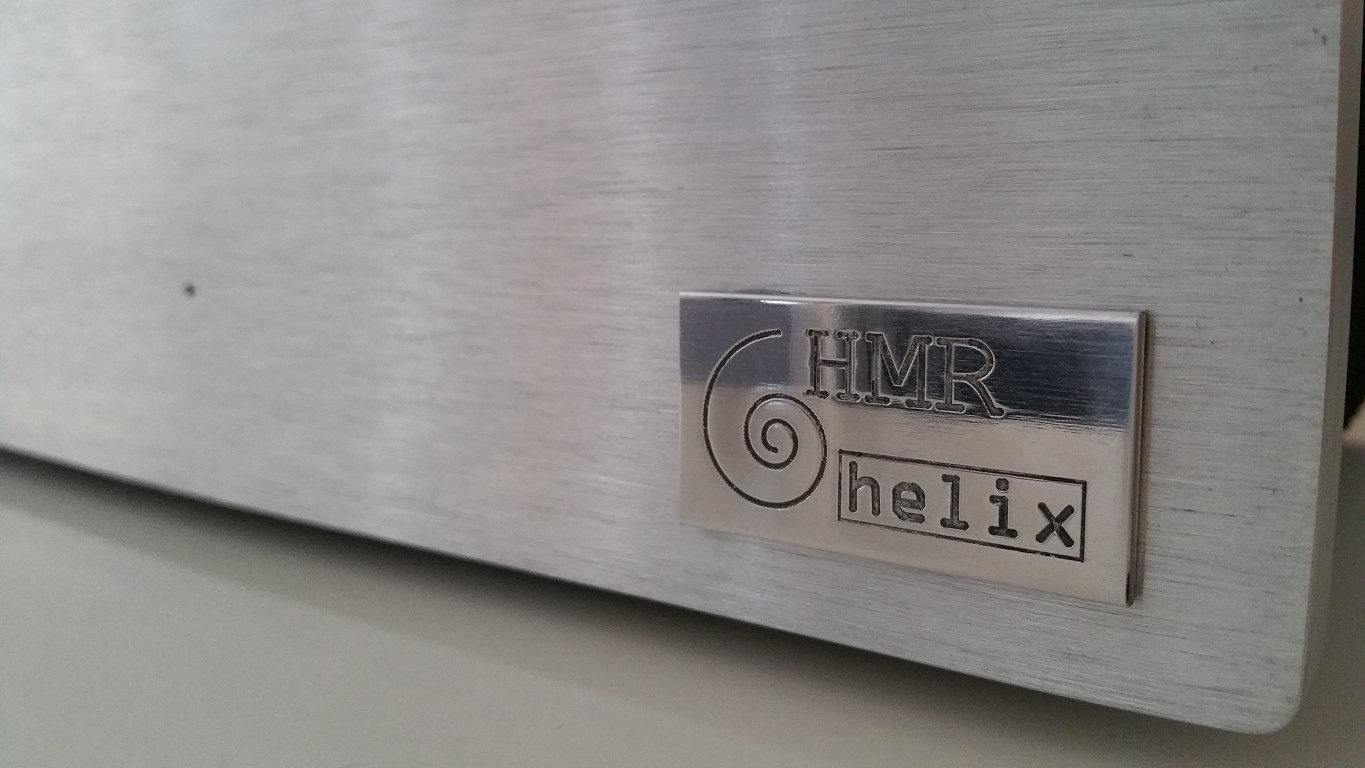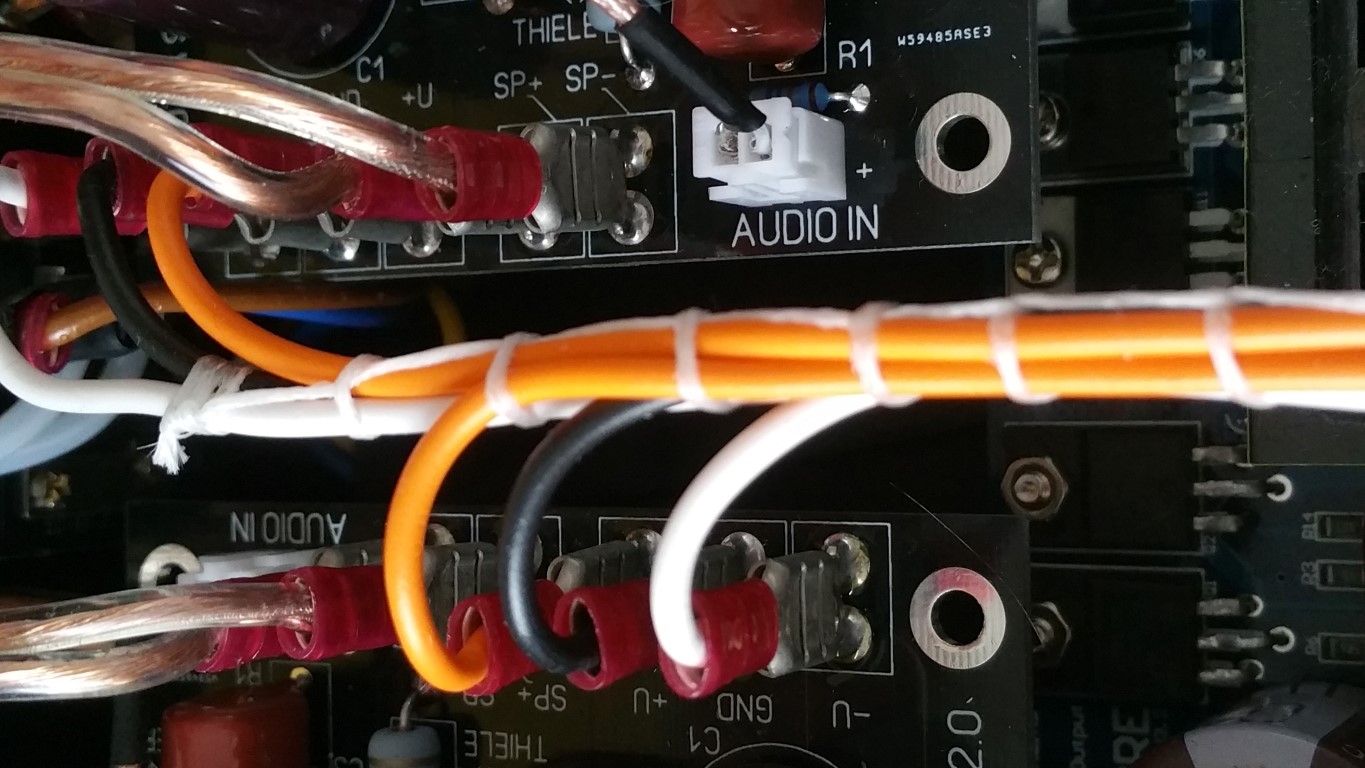 Introduction price for a hand build amplifier 799,- Euro
 Built your own "Helix" ?  ->>> Populated 80 x 65 mm LM3886 pcb (1 channel) 109-, Euro
Category: Product
Published: Friday, 29 June 2018
Written by Richard Hoogeveen
Let's move the tube amp to the 21st century ! (or your solid state amplifier)
This pcb is the new HMR-audio multipurpose (tube) controller.
For some, digital electronics in a tube amp is an impossible combination, well not for me.  I wanted to see more information of my tubeamplifier and have more control. I created a board which can do these things. To use this board you must be able to work with Arduino IDE and have the knowledge of all kind of electronic parts and busstructures.
It can certainly be a nice circuitboard to learn and to work with different kind of components and slowly expand into a completely usable solution and then build it into your equipment.
I can give some support to a certain extend or you can ask me to do the programming for you, which ofcourse is not totally free.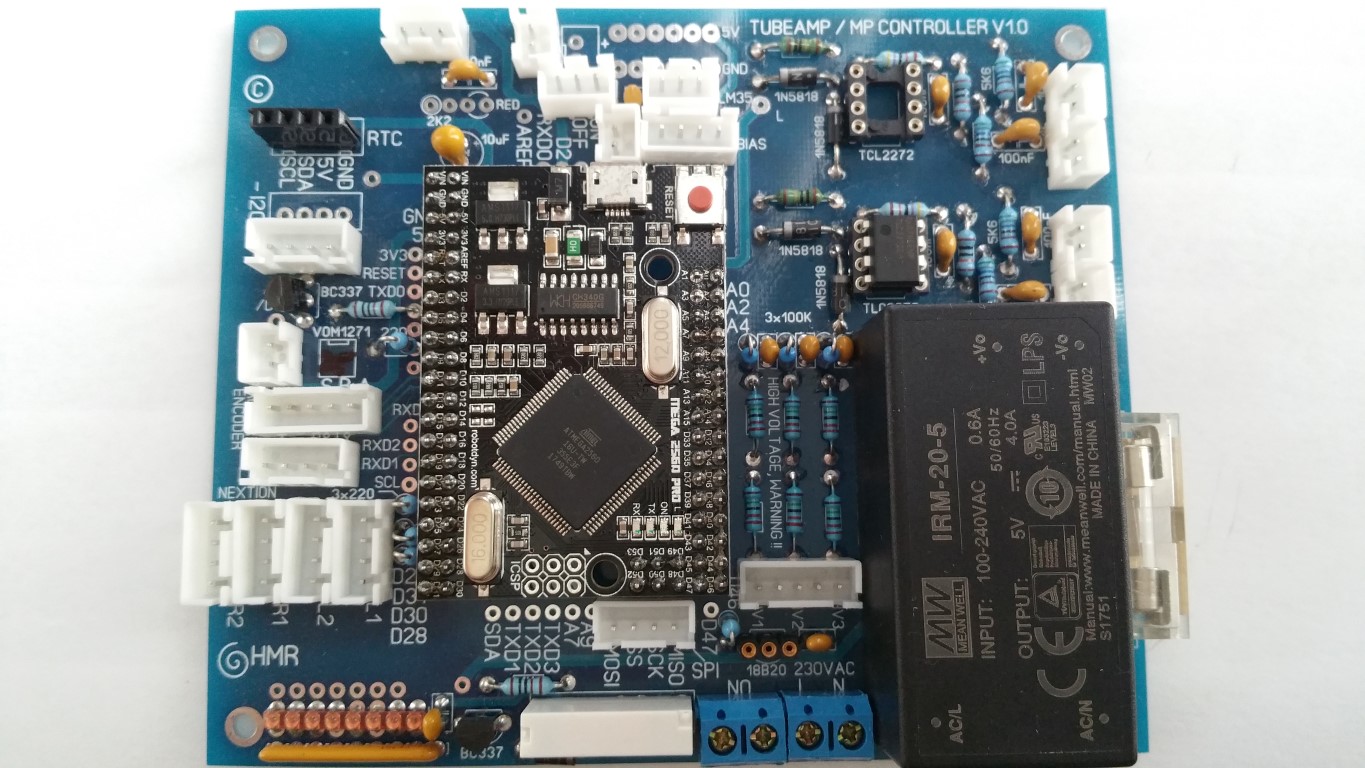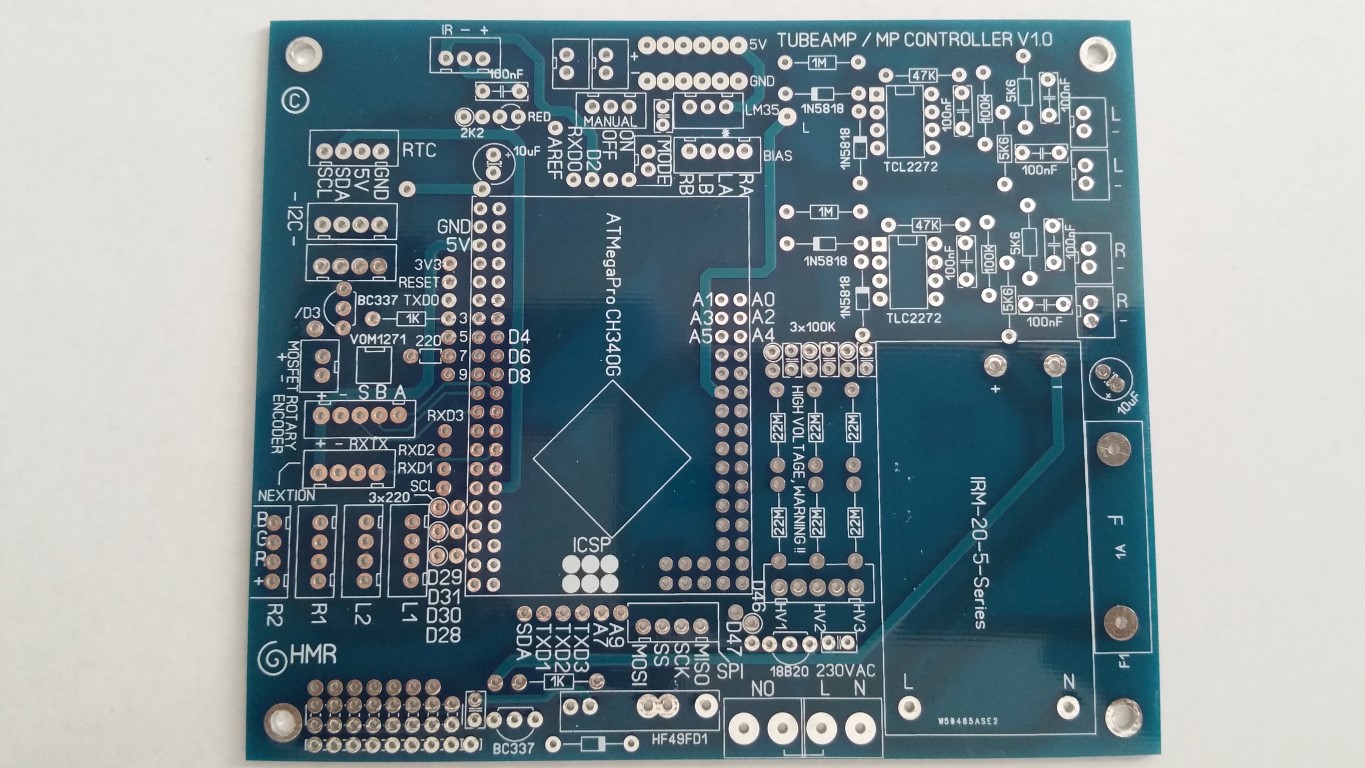 This board is based upon an Robodyn Arduino 16Mhz MegaPro 5V embed with USB interface, it is just a smaller version of the Arduino Mega 2560 but with the same functionality (go to Arduino for the MEGA 2560 specifications). 
Not all of the Arduino pins are used (54 I/O pins, 16 Analog) for the different applications on this board, the rest is still available on the bottom of the board and can be hardwired. You can see many options are already made available on this board.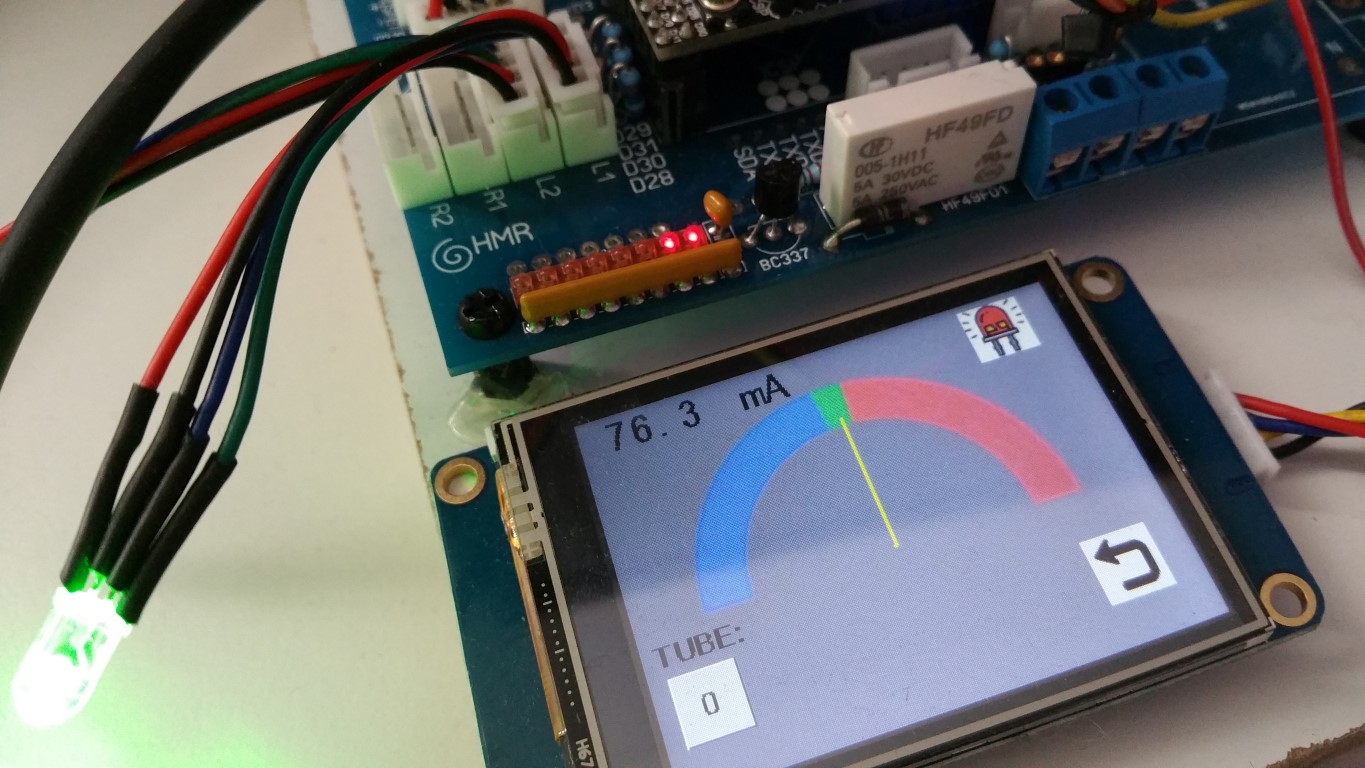 The following video is the controller programmed for the HMR-audio 2A3/300B Tube amplifier, not all Nextion screens are shown that are part of the software (shutdown, audiodetection etc.)
Specification
Board size 100 x 120mm
220V, 0.9Watt in stdby, Off mode.
5V, 4A
XH 2.54mm pitch connectors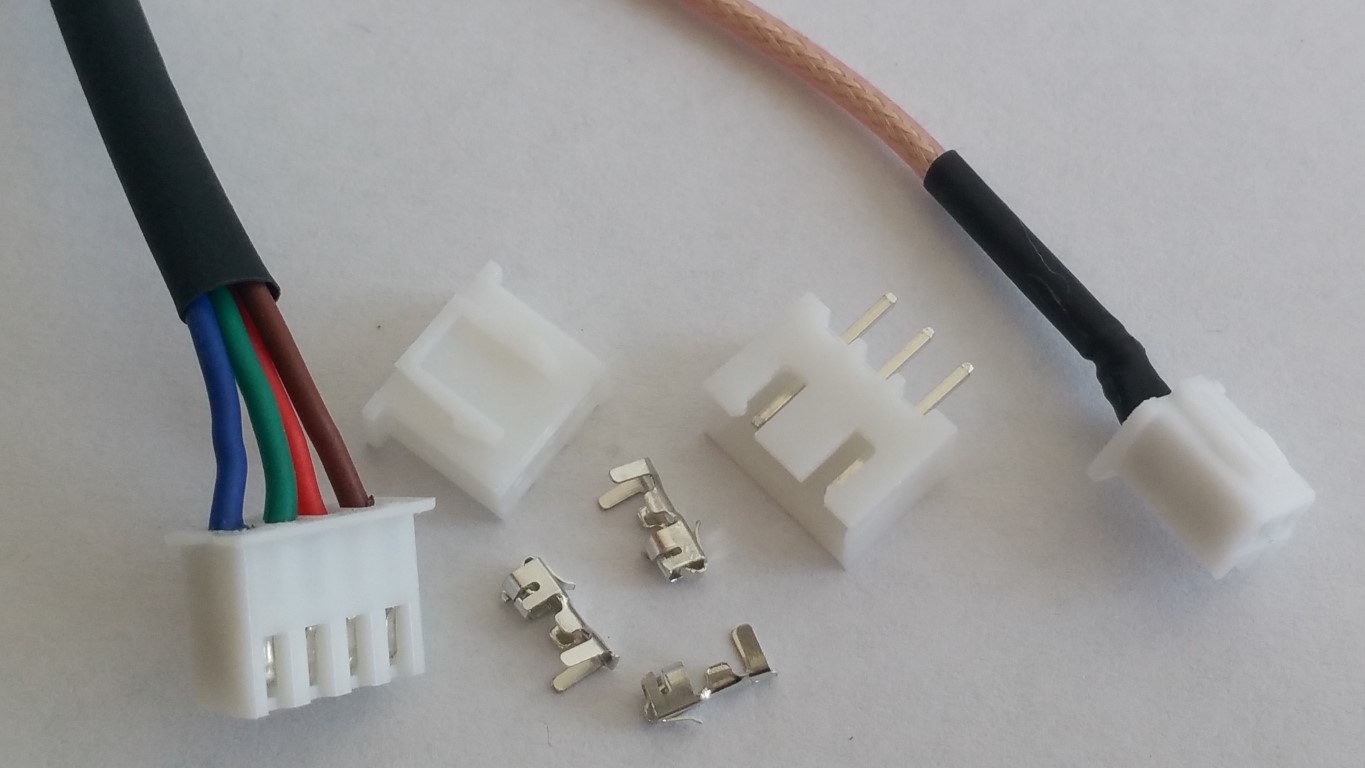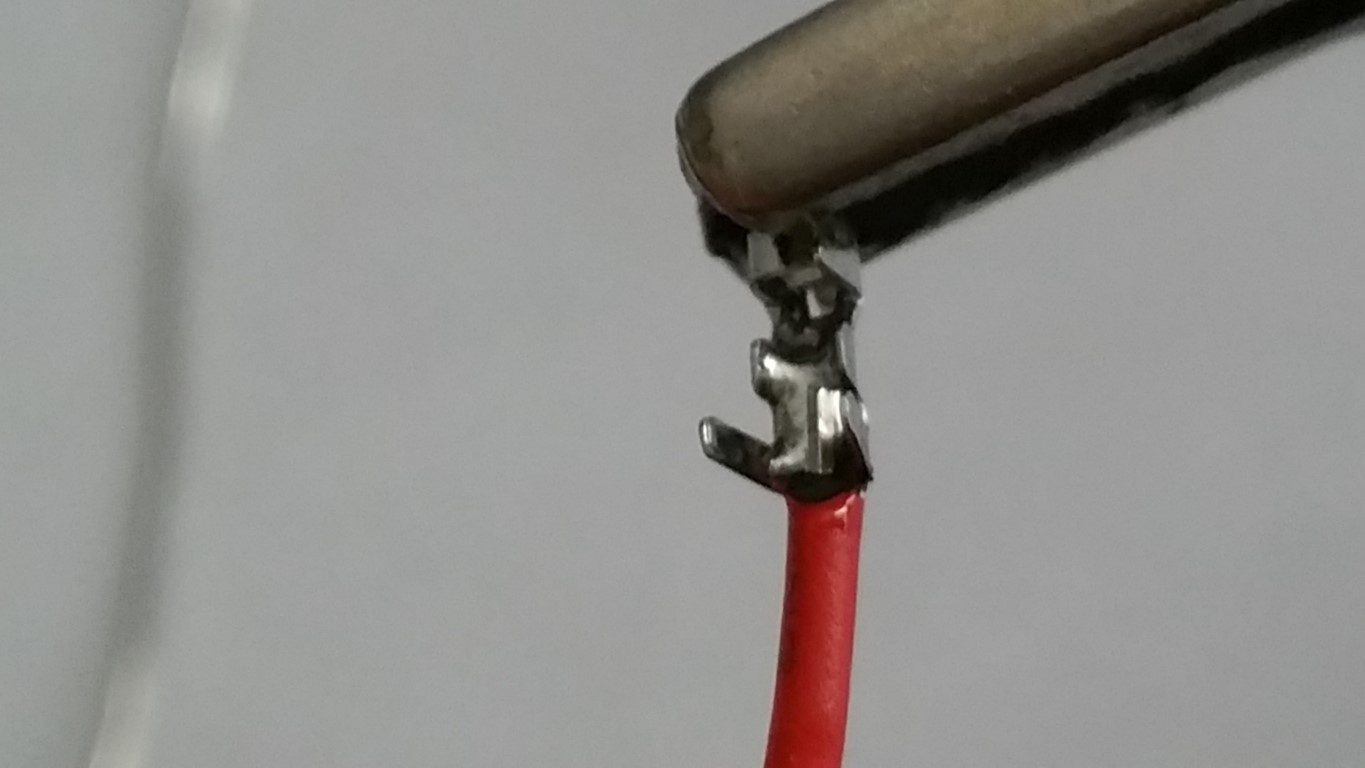 SPI bus connector (MISO, MOSI, SCK, SS) , example bitbang registers, sensors as BPM183 barometric
I2C bus connectors, example RTC, LCD, OLED, all kind of sensors.
Mode connector input, example a switch on the back of your equipment that shortens this connector to gnd.
Manual switch connector (GND, "OFF", "ON"), when used with a 3 position switch, you can create ON, Auto (audiodetect ?) and OFF.
IR connector for connecting a IR receiver (or sender ?)
Rotary Encoder connector (digital push/turn knob, rotation A, B, S Push)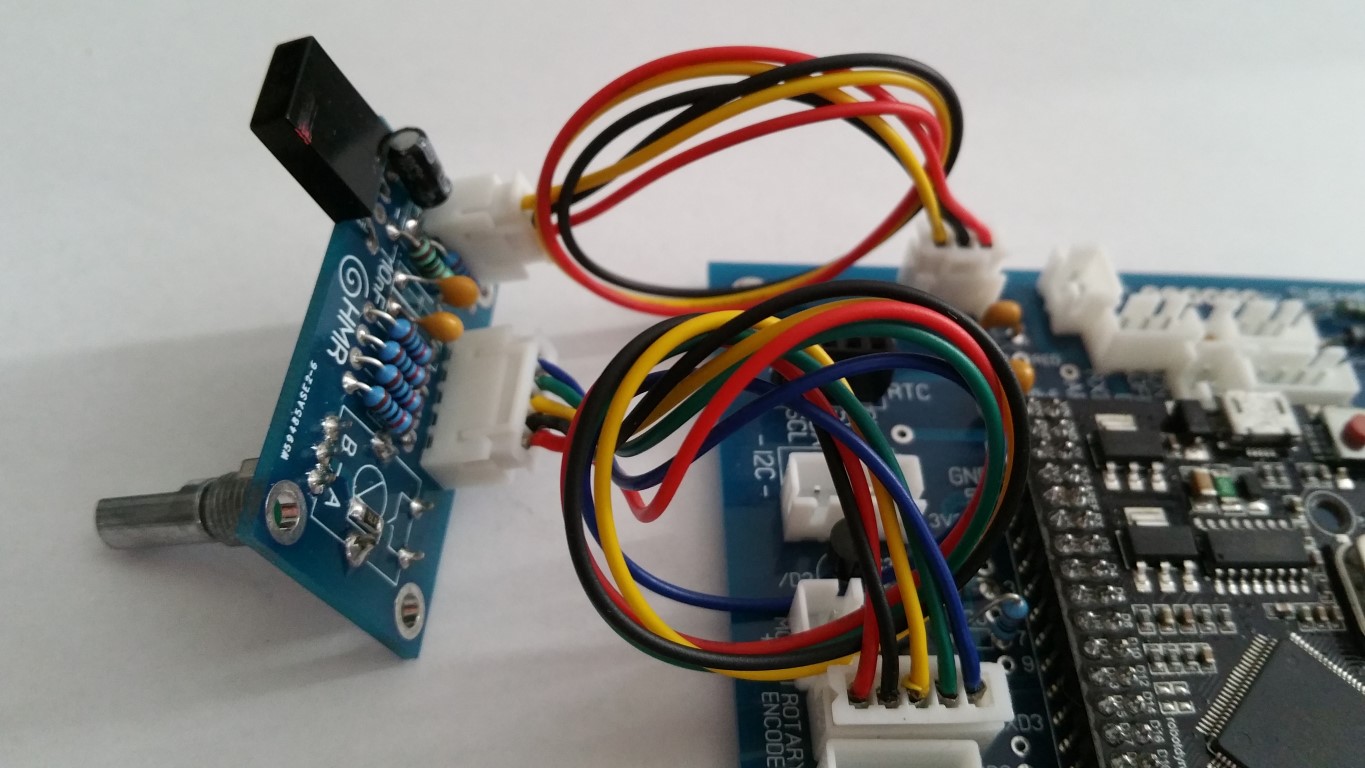 LM35 temperature sensor connector (measure your heatsink temperature ?)
DS1820 I2C digital temperature sensor connector
a BC337 transistor (max sink 800mA), for example switching a large relay
a VOM1271 Photovoltaic MOSFET driver , integrated fast turn off (Switch your HV delayed ?)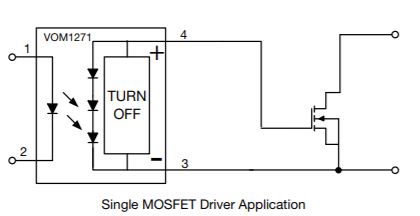 Relay 250VAC/5A, 30VDC/5A, your ON/OFF relay ?
Optional vintage ledbar with 8 led, the most right is connected to the same signal as the relay, the others are free to wire to a positive signal (they only use 1mA)
4 x RGB led connectors (bias monitoring ?) 
Nextion touchpanel display connector (+, -, RX2, TX2)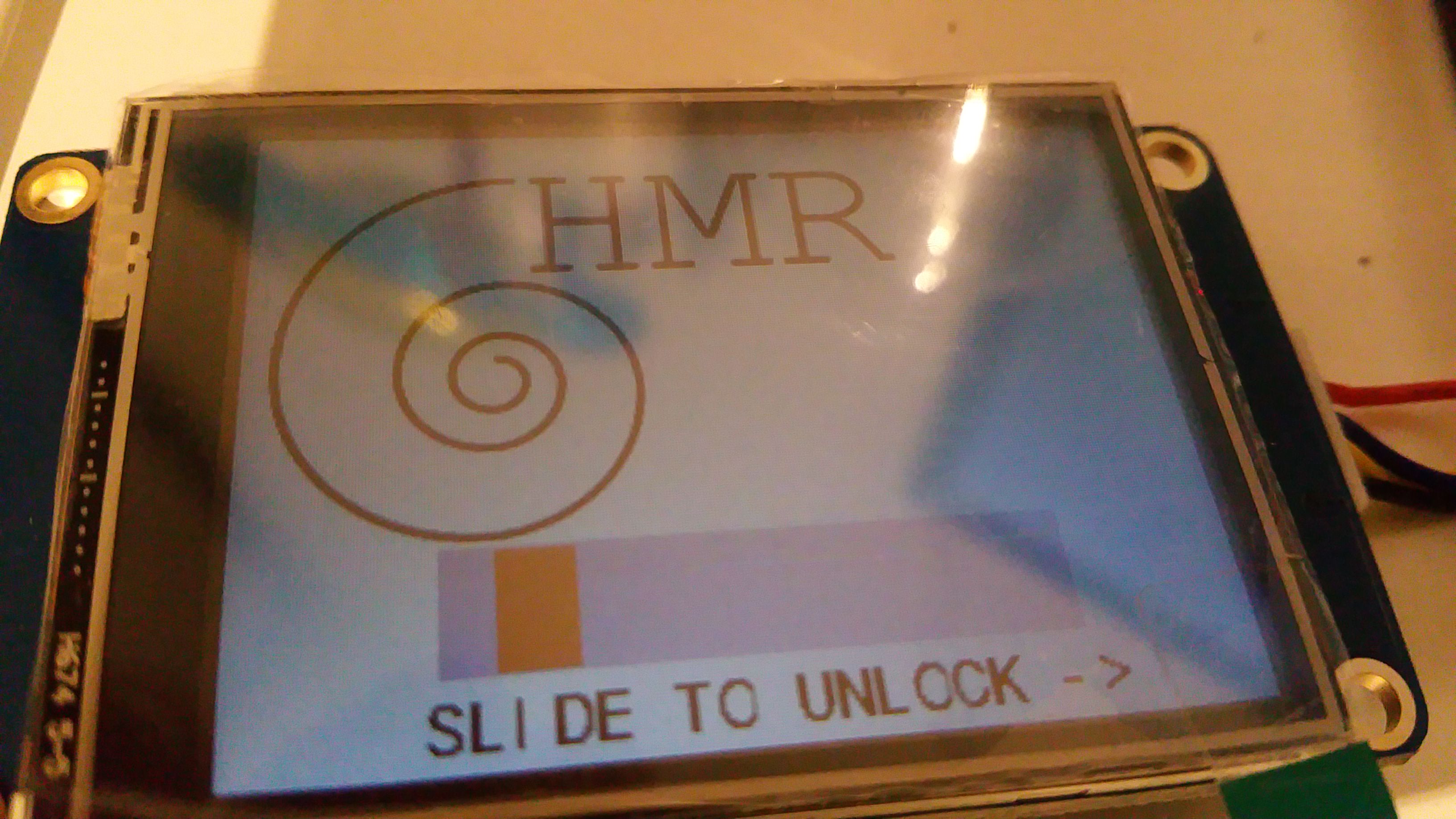 serial ports set (RX1,TX1 and RX3,TX3) are available on pads on the board or on the bottom pins. RX0,TX0 is used by USB.
Bias connector 4 Analog inputs LA, LB, RA, RB, also known as Tube 0, 1, 2, 3 (example, measuring single or balanced currents over a resistor in a tube amp)
2 high impedance audio inputs with a rectifier circuit to measure audiosignal, L and R (audiodetection ?)
3 High Voltage input pins (1% resistor divider network, (Uin/44.1) x 0.1), 380VDC will be 0.855VDC.
Several pads 5V, GND, for peripherals
The arduino is able to store your settings in 4096 bytes of EEPROM (latest volume ? counting tube hours ?)
AREF pin, to apply your own analog reference voltage (programmable in Arduino IDE) or use the internal (Mega analogReference function)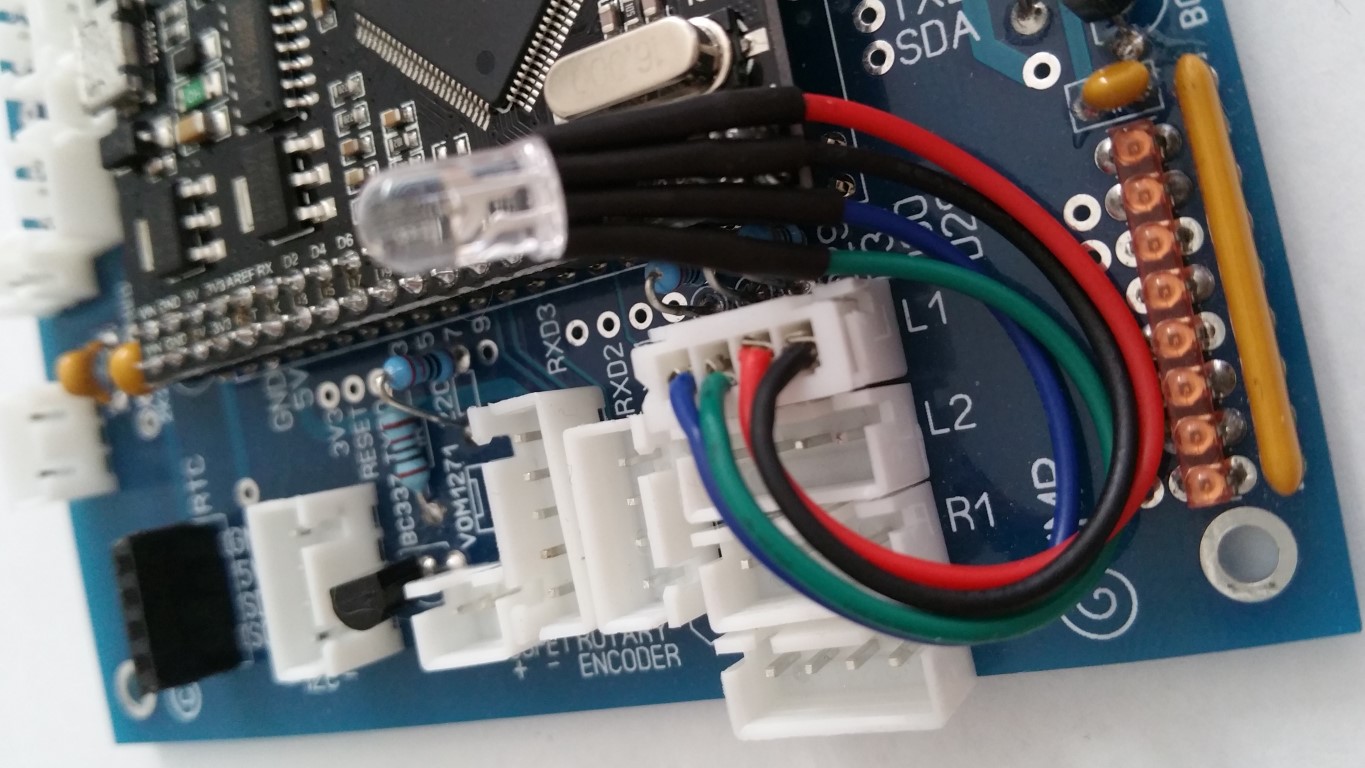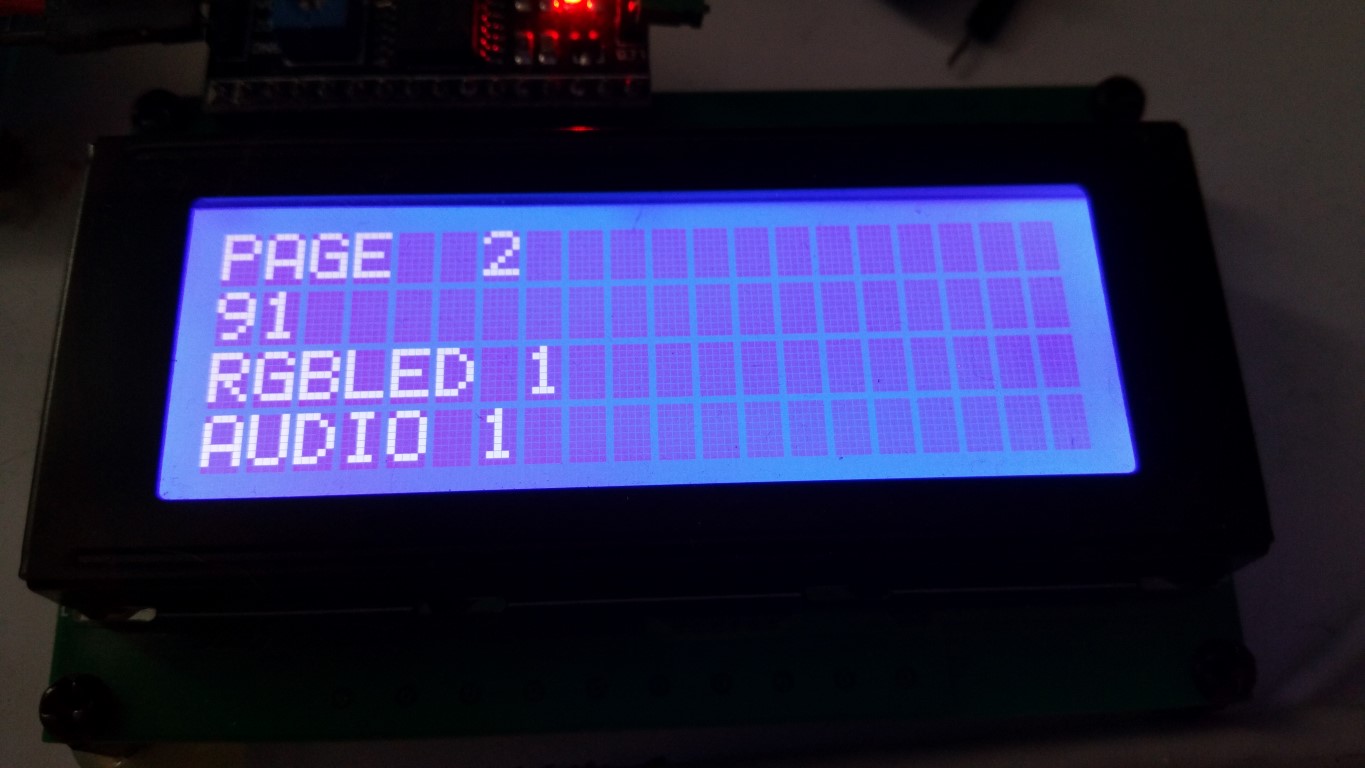 LCD used for debugging or use it for you application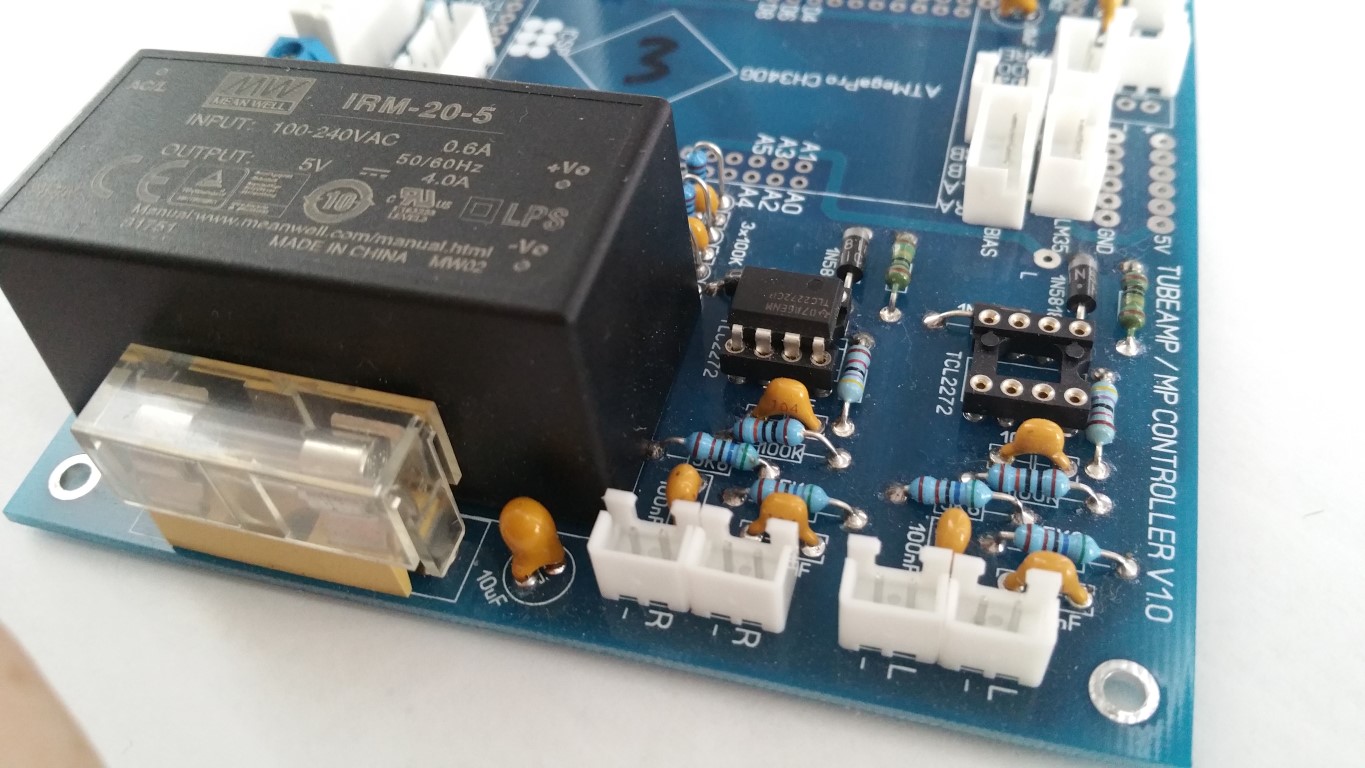 Meanwell 5V/4A, use a stable 5V ! otherwise measuring is unreliable.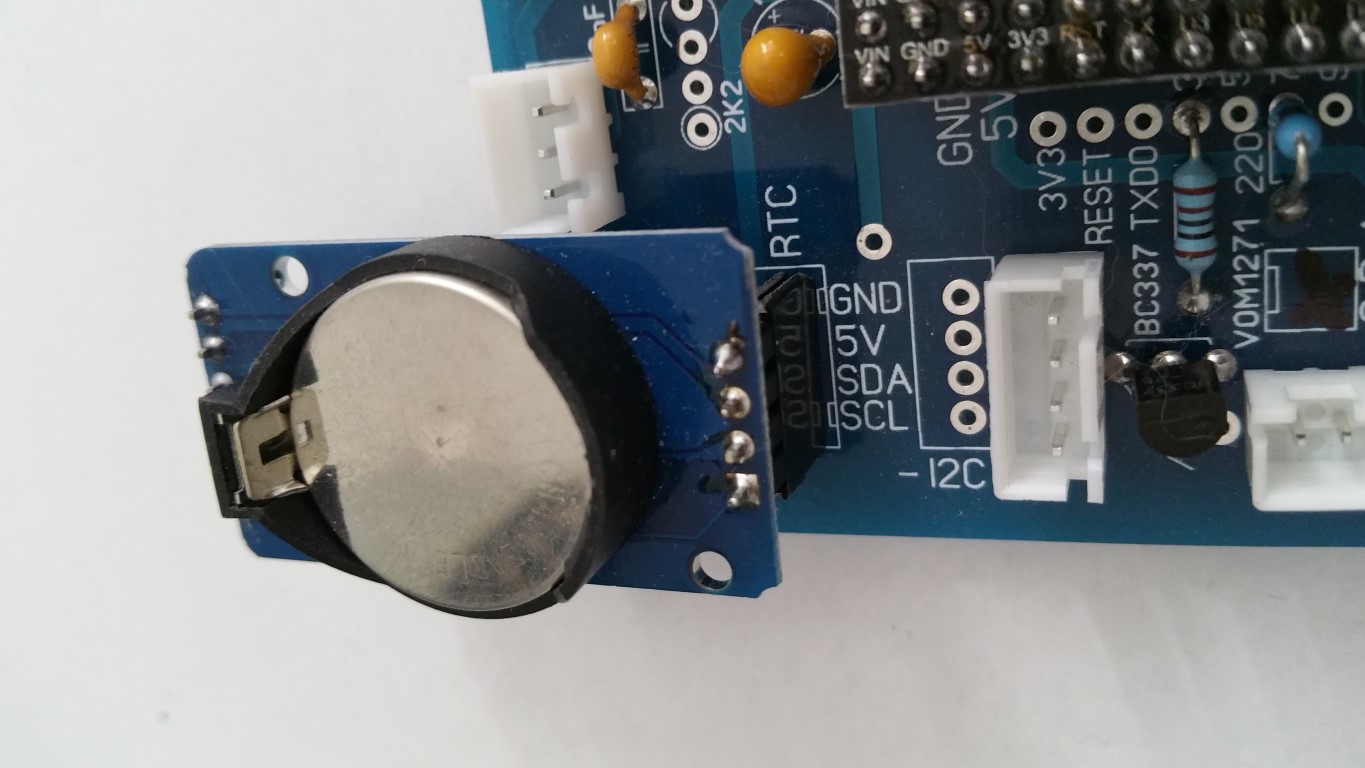 RTC I2C module if you need time/calendar.
If you are looking for a real autobias controller for tubes ? It's not here, but may be soon :-)
You can contact me if you are interested in this controller.
Empty PCB/Schematics and having fun building you own stuff on it : 35 euro
Category: Product
Published: Saturday, 23 June 2018
Written by Richard Hoogeveen
This is the 2 way loudspeaker set designed by Jan Mulder (Dalojan) and adopted by HMR-audio. A small loudspeaker but absolutely great in sound. The VISE, as we call it, can be placed on a bookshelf or on a stand.
Jan did a great job in designing the enclosure in AJHorn and filter in BoxSim. The choice was made for a Visaton woofer and Seas tweeter. The enclosure has a small transmission line.
 
The loudspeakers sound fantastic, instruments clearly in detail and voices really come forward. The low is incredible for such small loudspeakers and just below 40Hz. The below sets have surprised many in the audio community, one of the reasons to keep this design of Jan.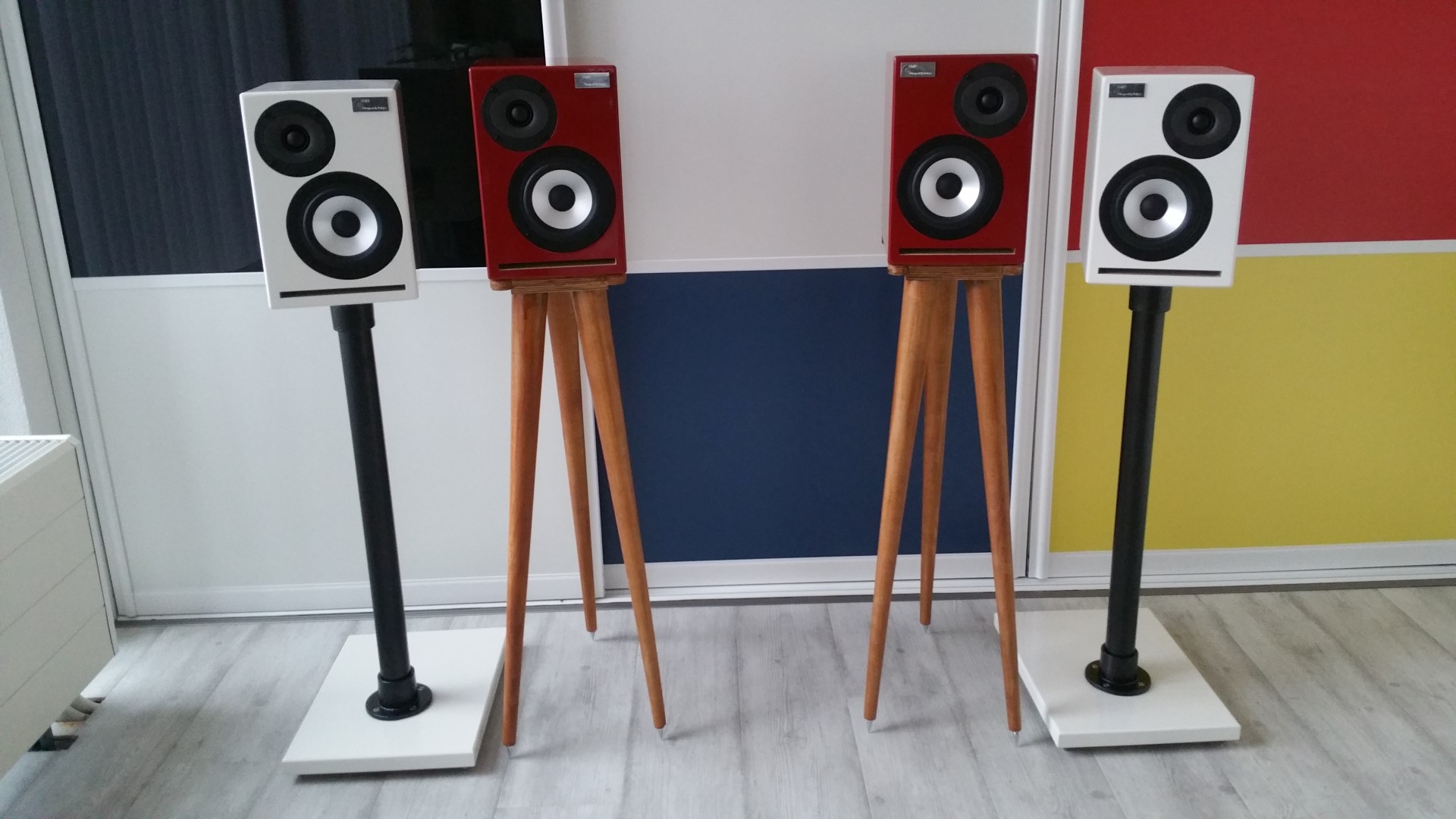 Specifications:
Visaton AL-130, Seas 29TFF/W
15mm biscuit glued MDF, inner sides covered with butyl compound damping
Filter with Jantzen and Mundorf parts
Filling 25 grams Twaron, Sonofil
7.6 kg each
20 x 30cm front, 30cm depth
35-25.000Hz / 8 Ohm
Crossover at 2kHz
Handcrafted by HMR-audio
If you are interested in listening to a set or buying a set, please fill in the contact form.
VISE can come in any color.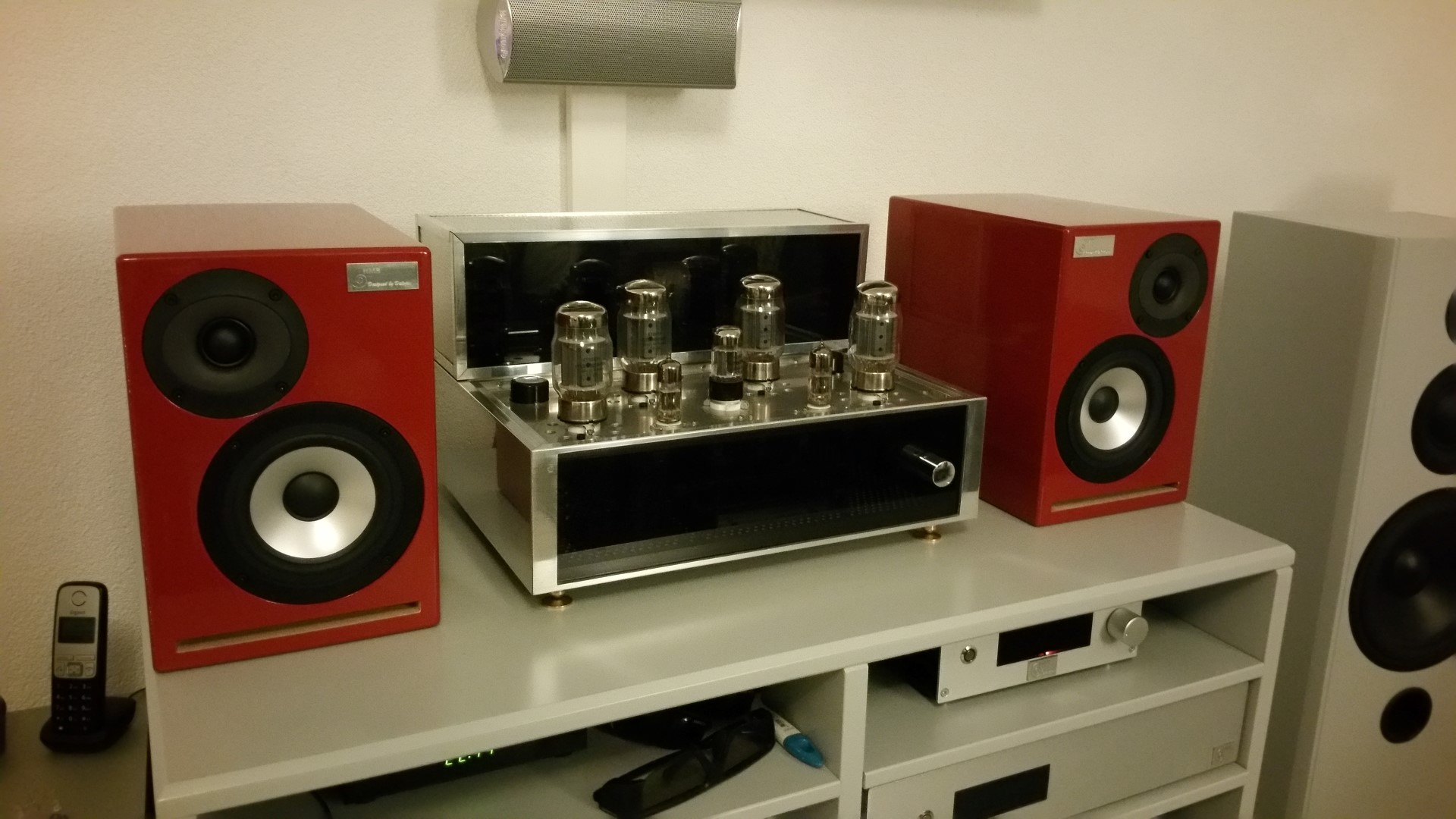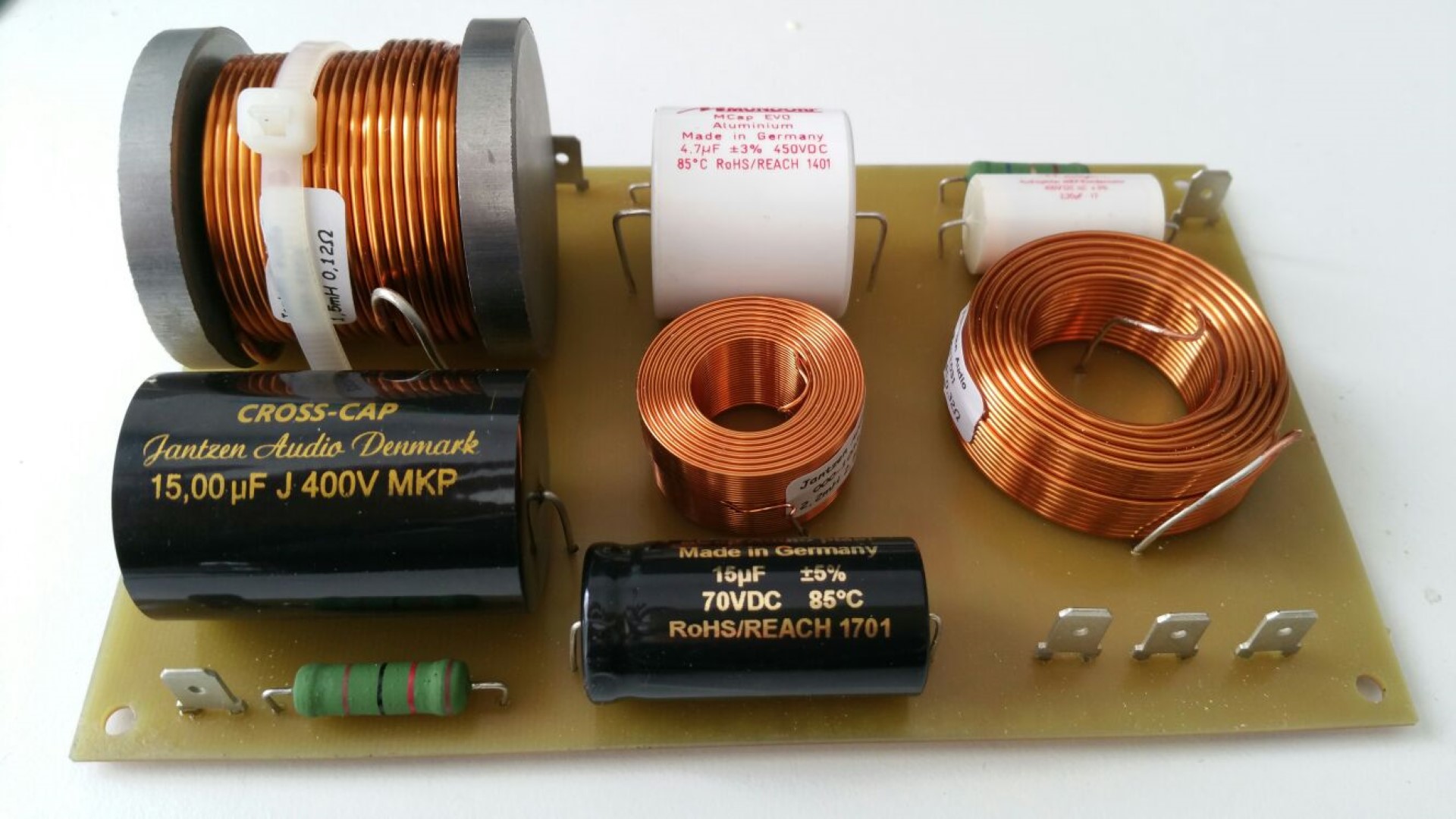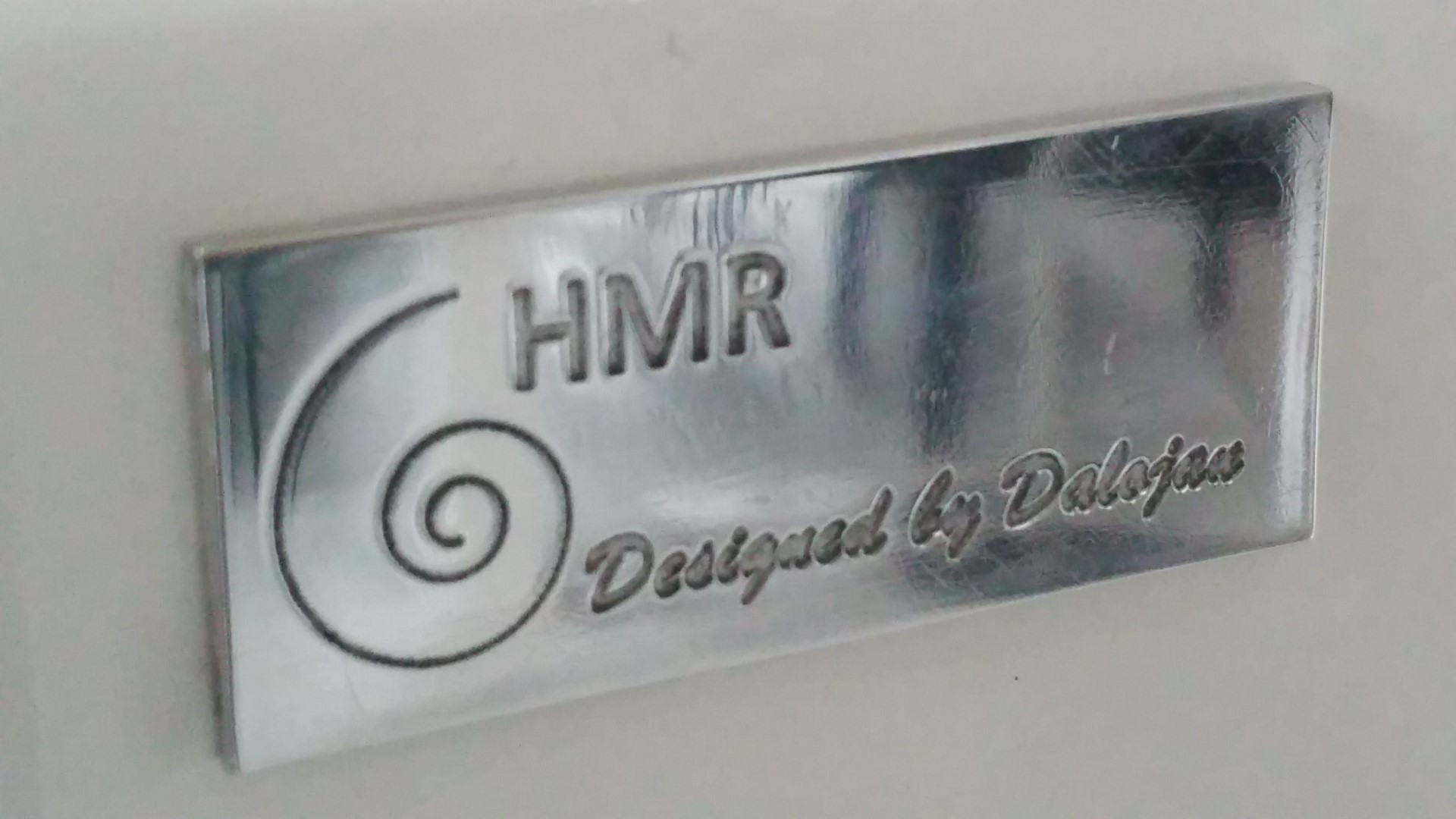 A handcrafted VISE shelf set will cost you 2495,- euro (this base price can change because of customer wishes)
Category: Product
Published: Tuesday, 26 June 2018
Written by Richard Hoogeveen
The latest version of the HMR-audio preamp. This preamp is based on the PGA2310 digital volume control chip of Texas Instrument. A few of these preamps are already sold to audio enthusiasts.
This design is way different then the cheap sets on the Chinese market, so read on !
This latest models have been an integration of ideas of Jan Mulder and me. The inputs are buffered with Burr-Brown opamps to get rid of the possible DC offset. The outputs are also opamps of Burr-Brown to prevent load distortion of the PGA2310 outputs. Measurements on the pre-amp have proved that the complete distortion is very low. The discrete low noise power supply for the analog part is based on the LM337/LM317 and a separate power supply for the digital part. I use good quality parts like for example Wima MKT capacitors in the audio line.
The control is based upon an Arduino that takes care of setting the inputs, digital volume control signals PGA2310, remembering the volume levels, infrared remote, lcd,  rotary encoder knob/switch and startup shutdown sequence.
New HMR-Audio pre-amps will probably come with the distinctive thick 6082 aluminum frontplates. Other case and display designs on request.
Specification
220VAC /4 Watt
4 x RCA Stereo inputs
1 fixed RCA output
1 volume controlled RCA output
softstart switch, all start with -30dB or latest saved volume level
31.5dB to -95.5dB in steps of 0.5dB noisefree
low noise and distortion, around 120dB dynamic range, 0.0004% THD+N at 1 kHz
Interchannel crosstalk -126 dBFS
On/Off button takes care of clean shutdown and startup
2 x 16 LCD
Manual turn and push knob for volume control and input choice
RC-5 remote control capable, address 16, On/Off , Volume +/-, Mute, ch1, ch2, ch3, ch4 (optional HMR-audio remote)
+/- 3 kg
230x280x82mm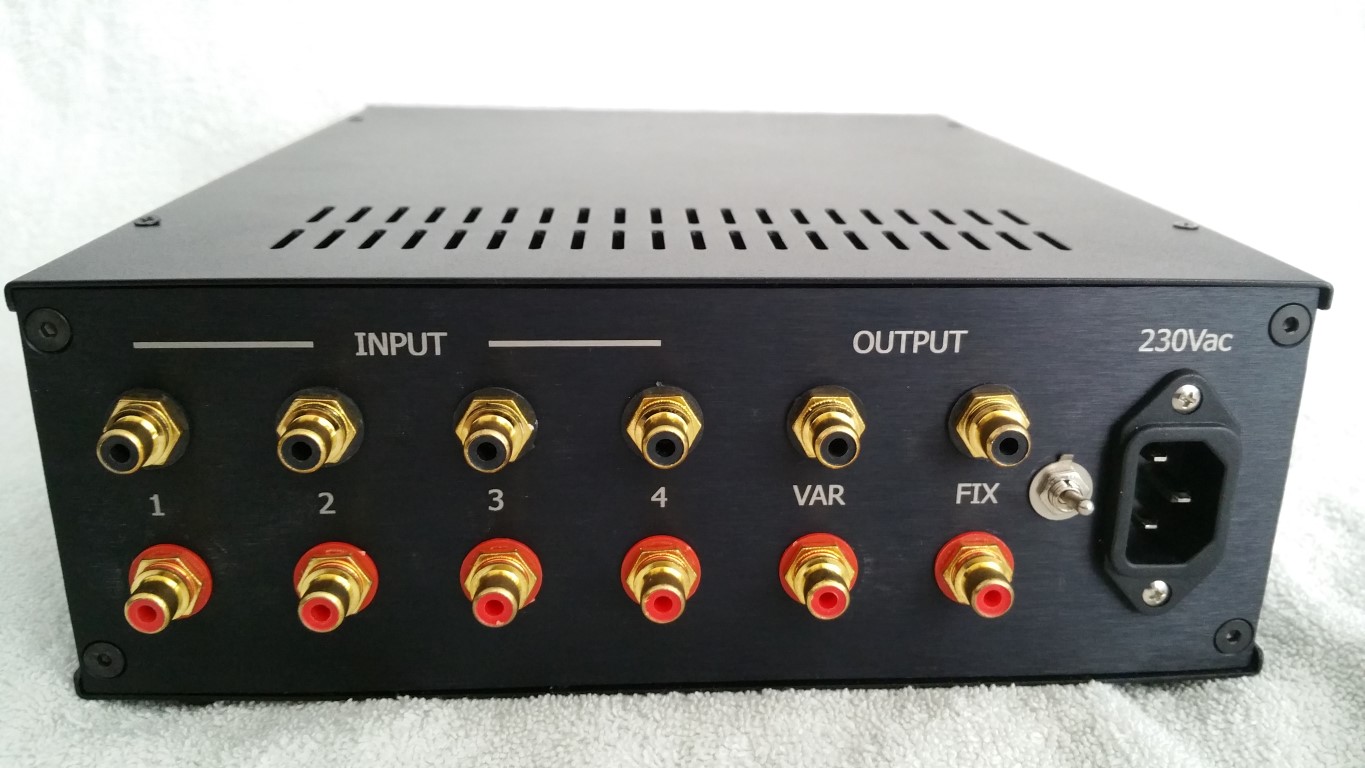 Optional HMR-audio RC-5 remote (handcrafted full aluminum 300gr)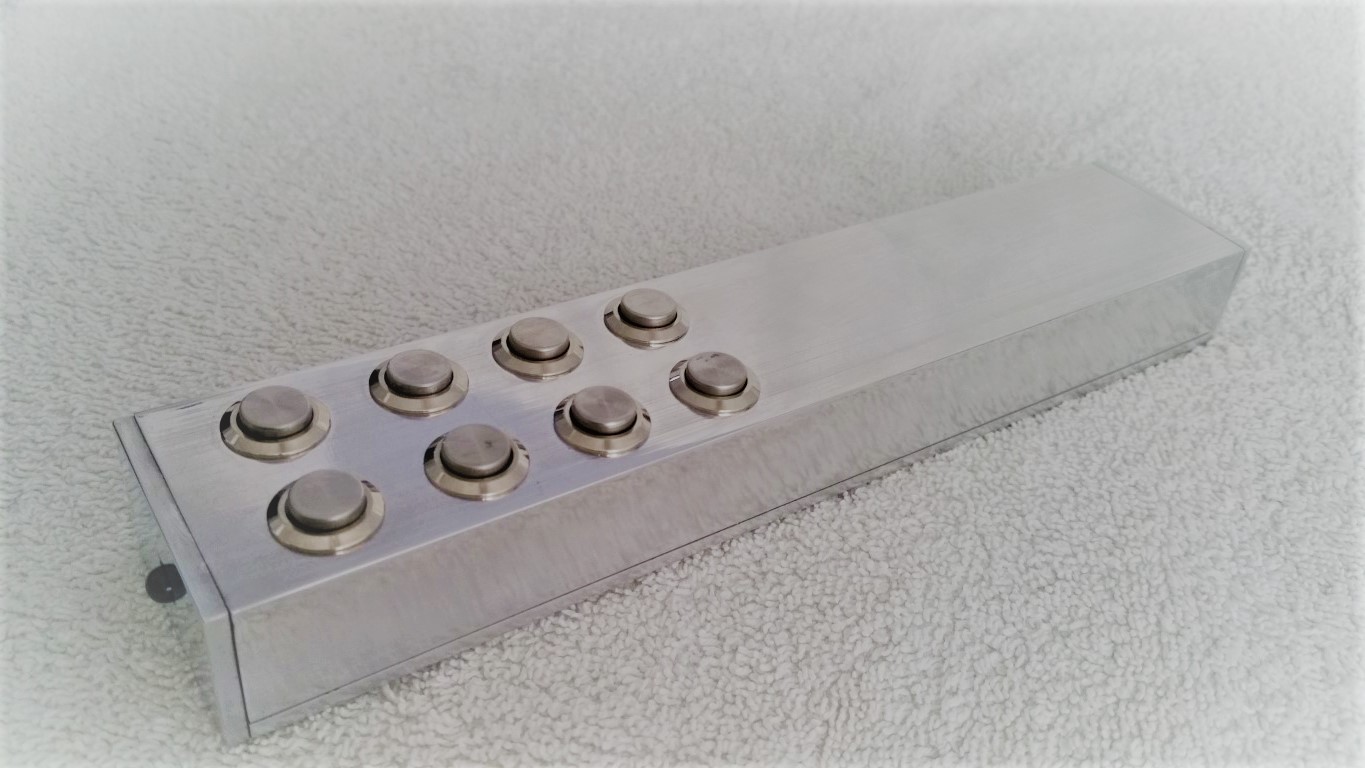 Category: Product
Published: Friday, 01 June 2018
Written by Richard Hoogeveen
These are the new HMR-audio Single Ended Class A monoblocks with 2A3-40 from JJ.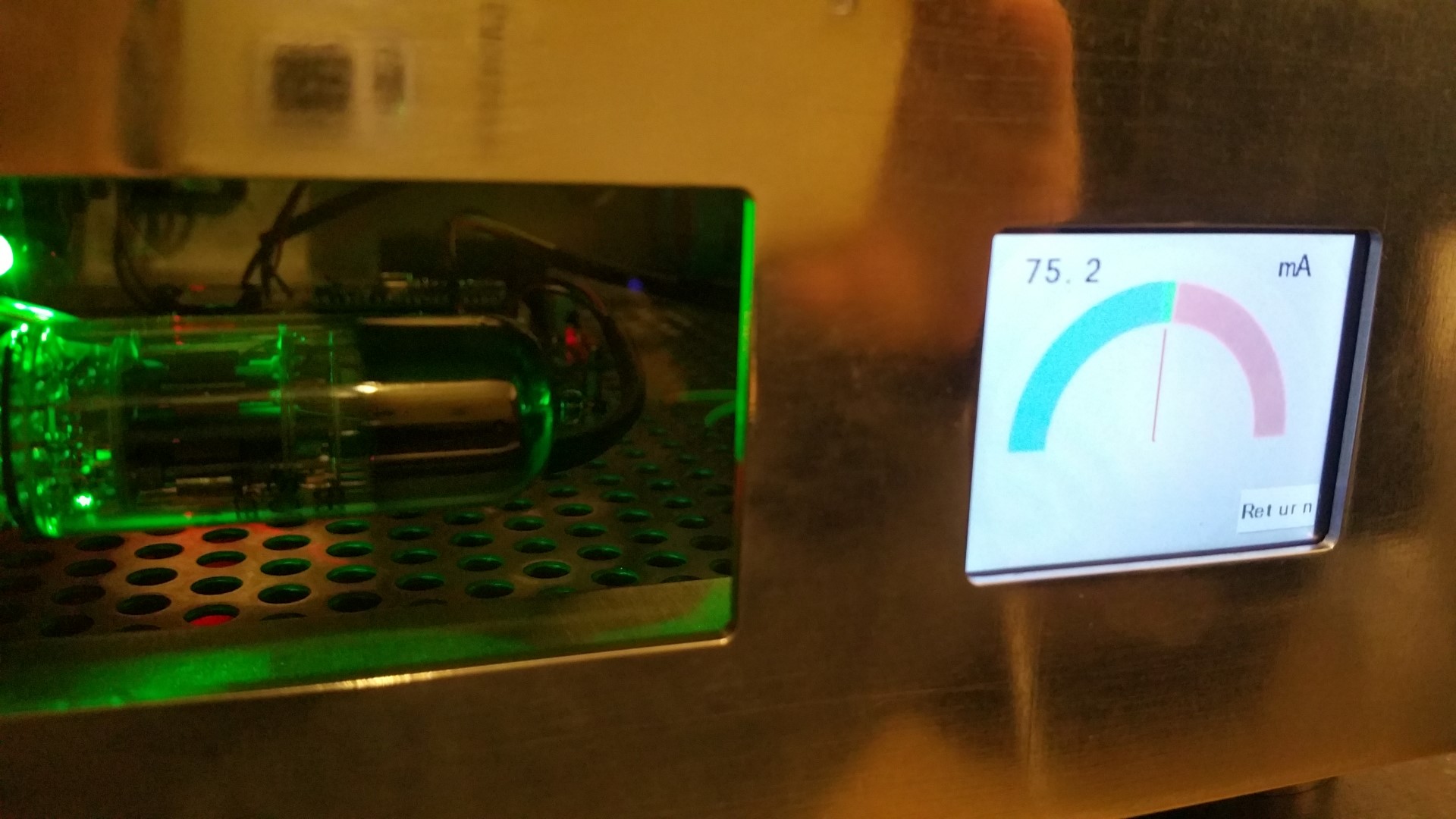 This set is completely handcrafted from mostly 10mm thick 6082 aluminum. The front, the back and 6mm upperside are CNC work. Each case weighs 8kg. The total weight is 24kg each complete monoblock.
The 2A3-40 tubes are equal to the 300B from JJ, but has its filament half of that of the 300B. The DC DHT filament regulator for the 2A3 can be "easily" configured for a 300B filament.
The driver tube sitting behind the frontplate is the 6H30P double triode tube, chosen for its linearity, little distorsion and gain and it is actually quite good in driving a 2A3 or 300B. This tube is connected to the HMR-audio/Dalojan MOSFET MU-stage and HMR-audio/Dalojan voltage regulator driven by a Mullard GZ34. The bias current regulation is a conventional one, the autobias is still in development (Arduino based).
The amorph output transformers, chokes and power transformers are famous Tribute ones and are my latest set of Jan. This is a expensive handmade set by Piet Treurniet. Next sets will probably be AE Europe.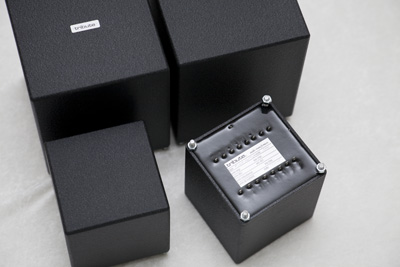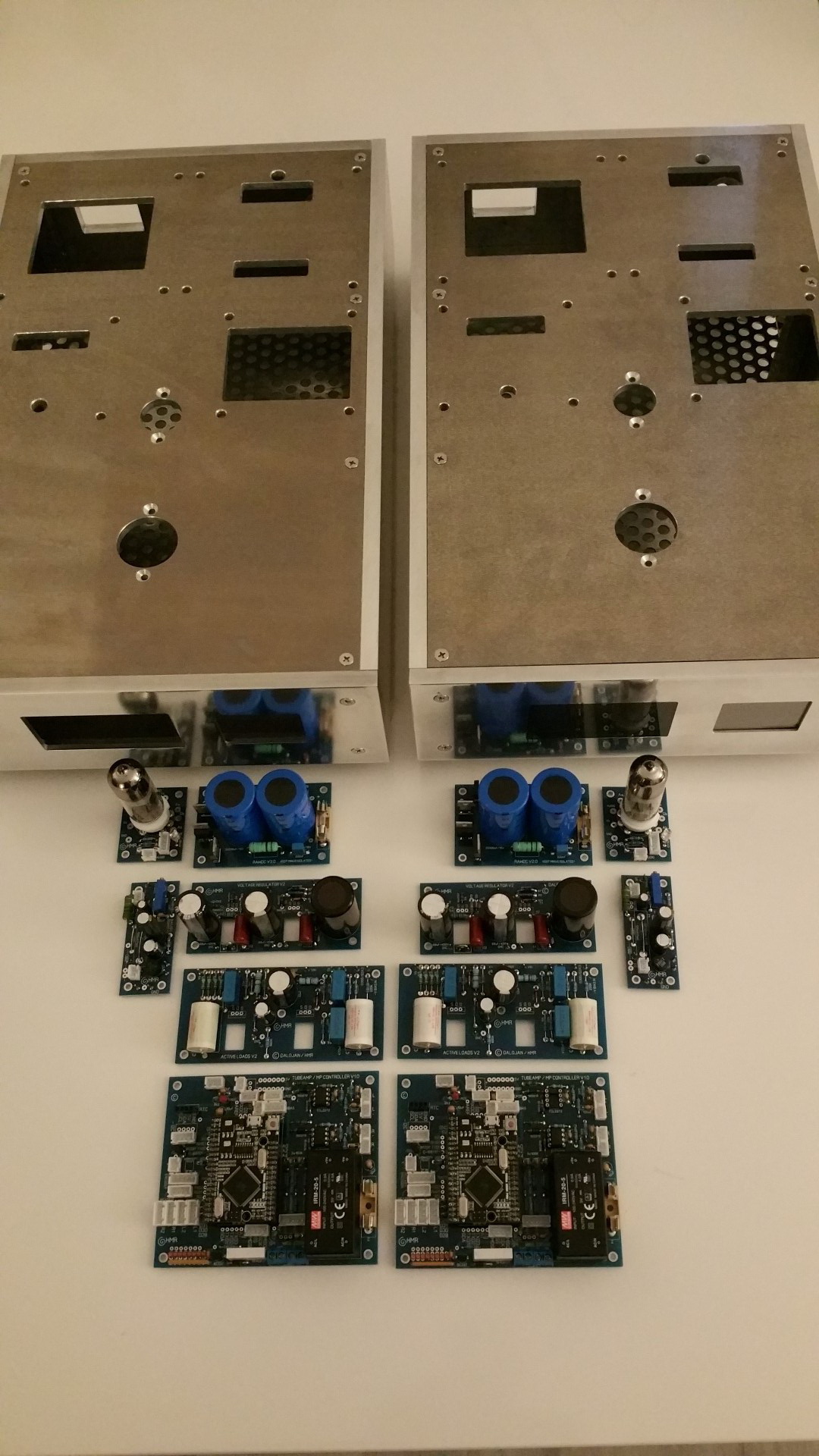 You need to drive these amplifier with a volume regulated pre-amp like the HMR-Audio pre-amp or other sources with a volume regulation like a mediaplayer.
In the front you see a part of the HMR-audio tube amplifier controller. It is a Nextion touchpanel and the cpu/software of the controller is capable to controll the amplifier (product page tube/multipurpose controller).
The amplifier tube controller has specific software built for this model.
You can turn it On or Off, measure bias current, temperature, measure high voltages, keeps track of tube hours and you will have audio detection.
You can turn on auto shutdown for 15 min "no audio", too high temperature in Fahrenheit or Celsius, too high bias current.
You can set touchpanel backlight, setpoint bias measurement, level detection of the audiosignal and enable shutdown, level of temperature and enable shutdown, level of bias deviation in +% and enable shutdown.
You can show all measurements of voltages, current, temperature and audio detection on one screen or just a digital  bias meter.
You can turn on a RGB led when you trim your biascurrent (when you are in digital meter bias mode), blueblink, blue, green blink, green, green blink, red, red blink
You can reset your tube hours manually, hours (actually seconds) are stored in EEPROM when you turn Off the amplifier with the touchscreen, other settings are saved in EEPROM on their own pages.
You can set a high voltage delay (optocoupler output available 0-10V which can directly drive a MOSFET), in this amplifier the MOSFET is not implemented, but if you later want to change from a softstarting GZ34 to a diode rectifier you can create your own delayed HV.
 Specifications:
Single Ended SE monoblock 8.7Watt class A output
Tubes, 2A3-40 JJ / Sovtek 6H30 / Mullard GZ34
220V / 80Watt, standby 0.9 Watt
Case temperature max about 45 degrees Celsius 
GZ Uk about 390 Volt
Ureg about 360 Volt
Uref about 185 Volts
Ug 2A3 about -70 Volts
4 and 8 Ohm output terminals
THD @ 1 Watt 0.71%
PCB's from HMR-Audio and high quality components
DHT regulator from Rod Coleman (really good and no plans to design my own)
75mA biascurrent
These high end amplifiers are for sale, you can contact me with the contact form.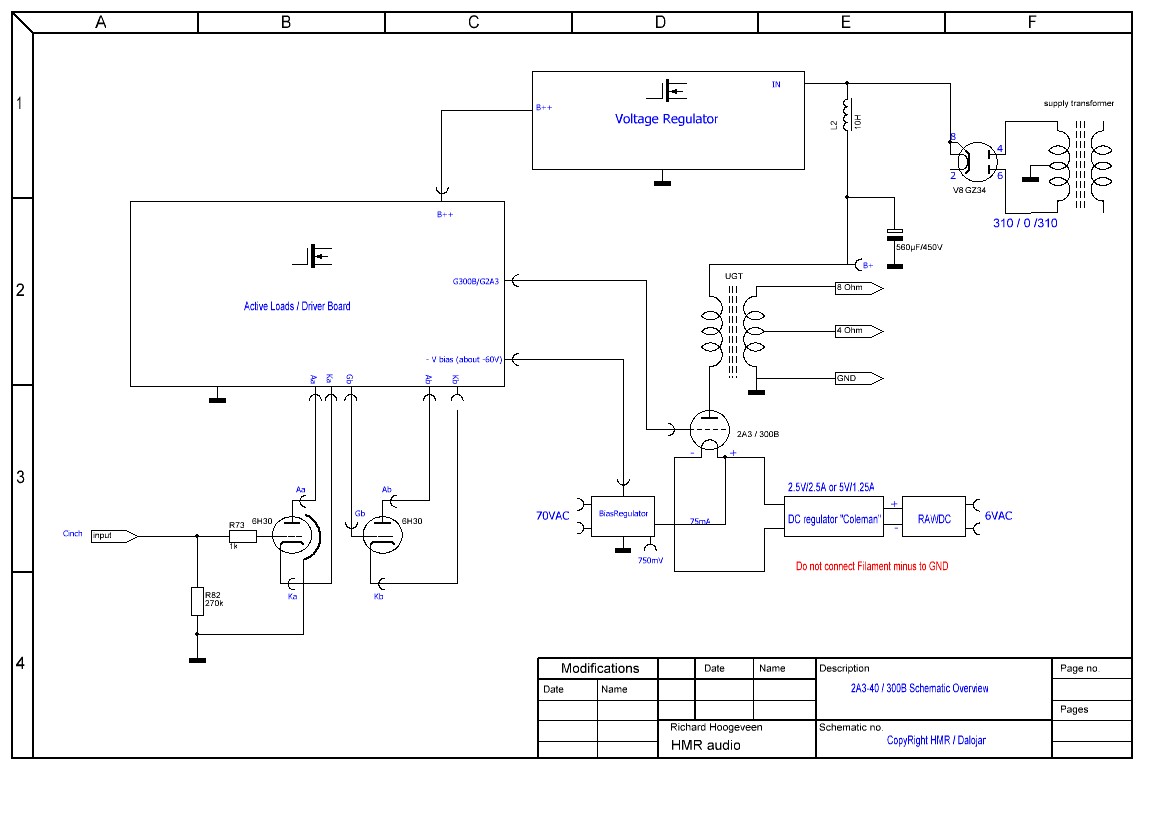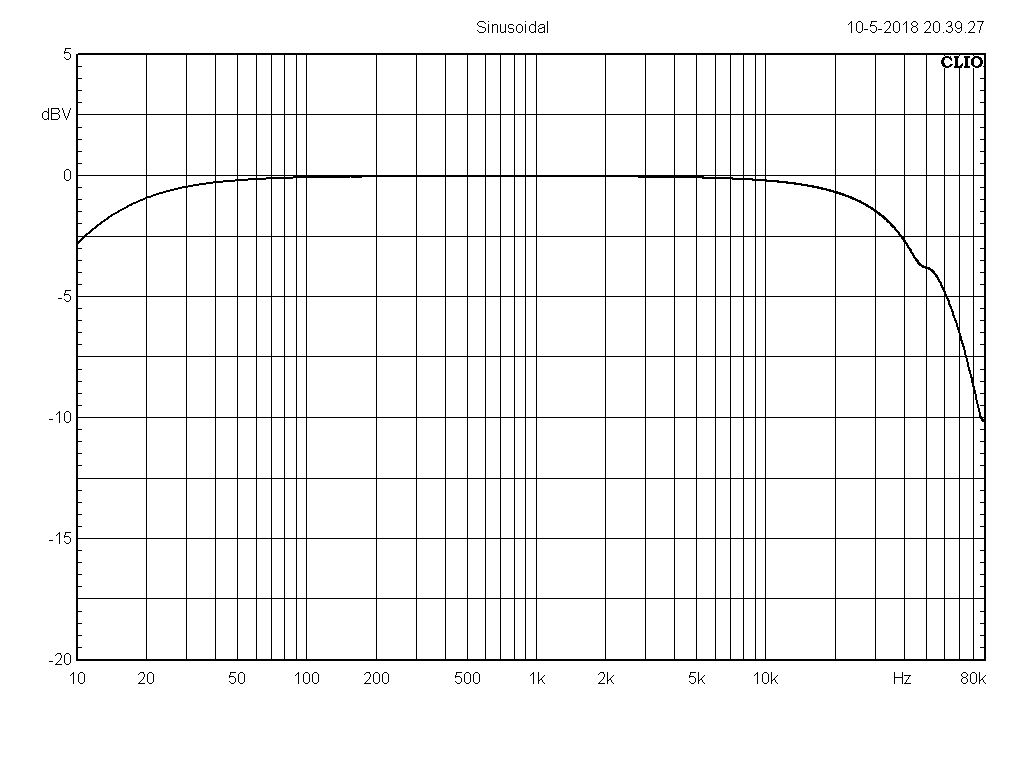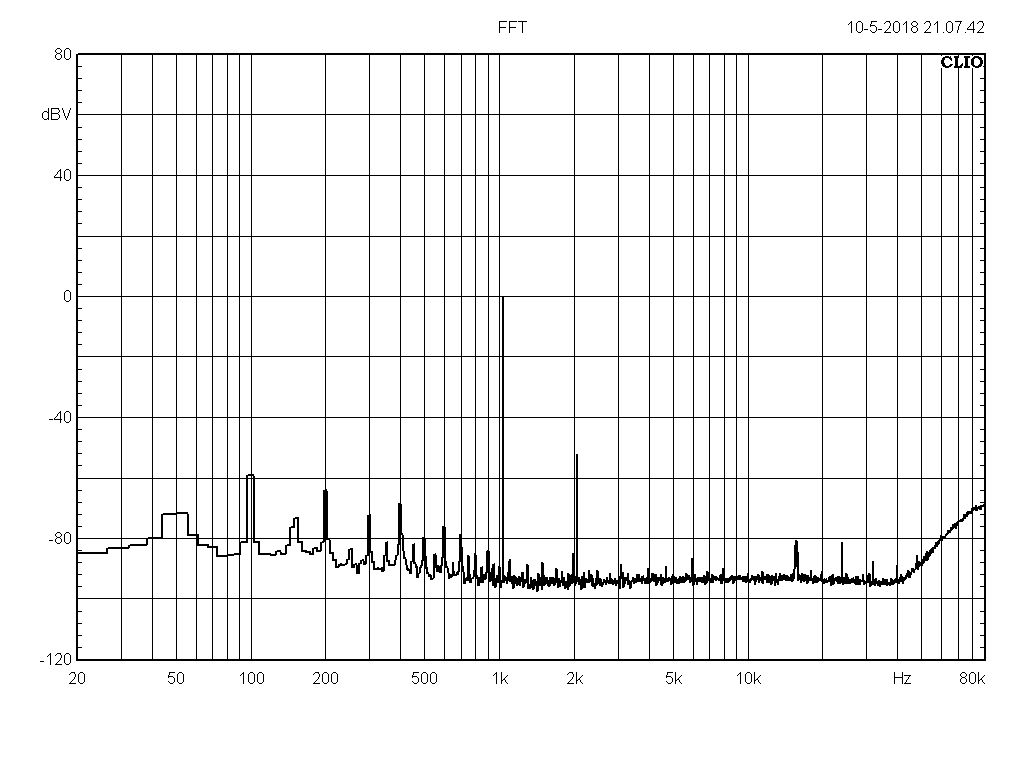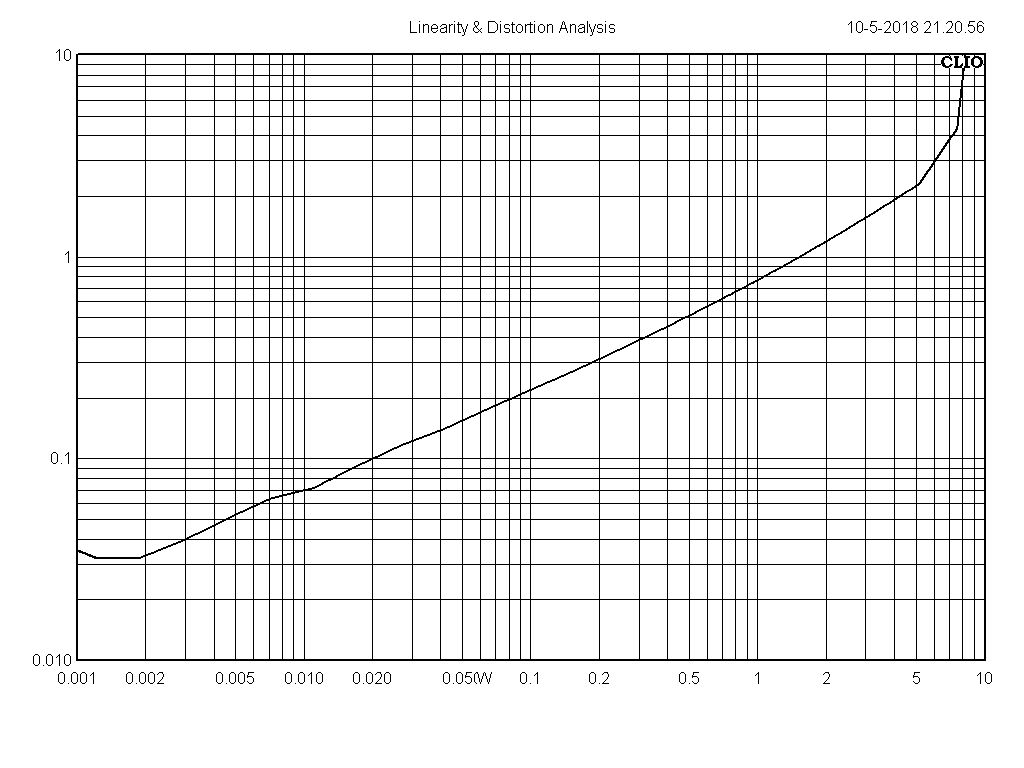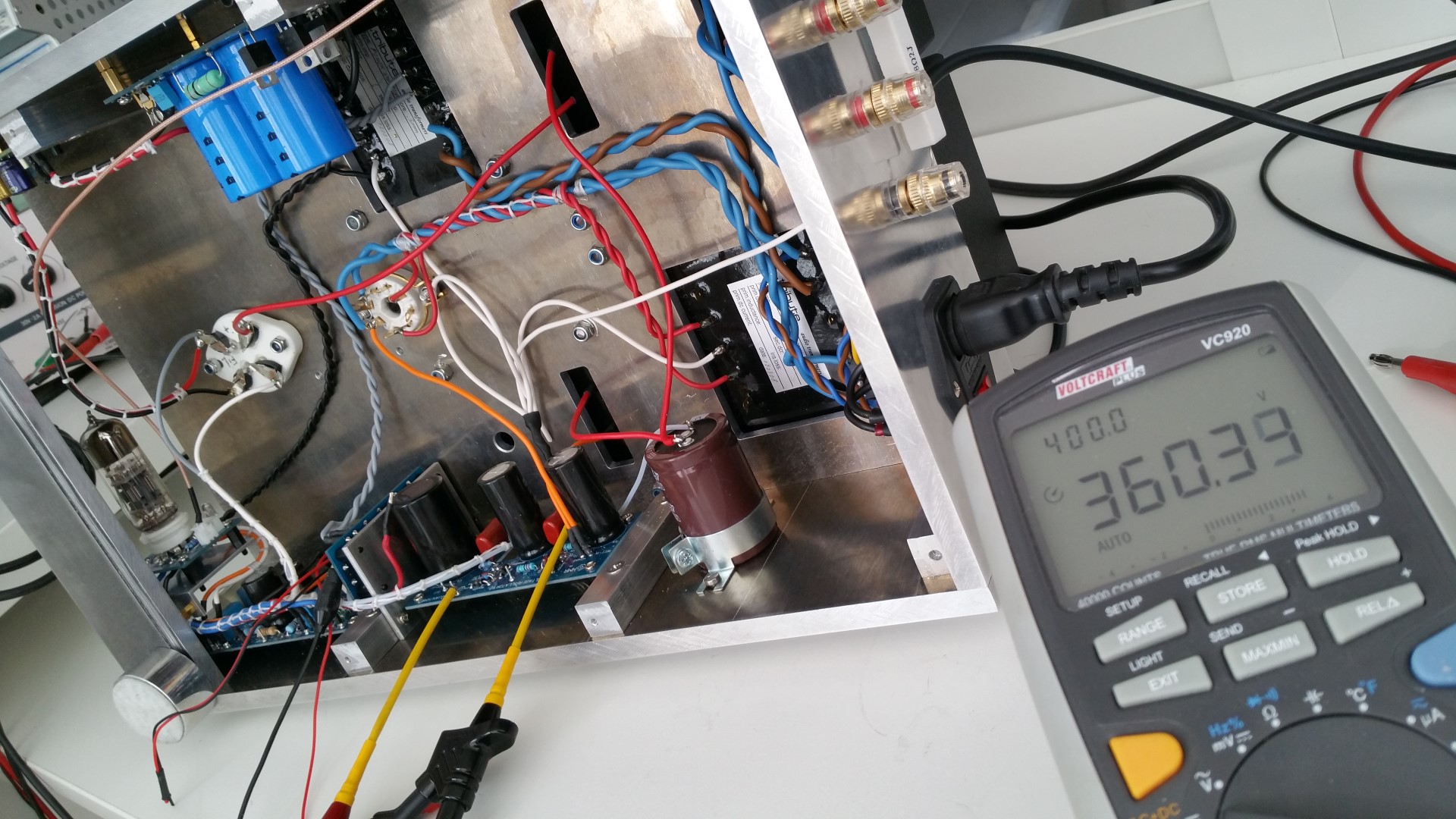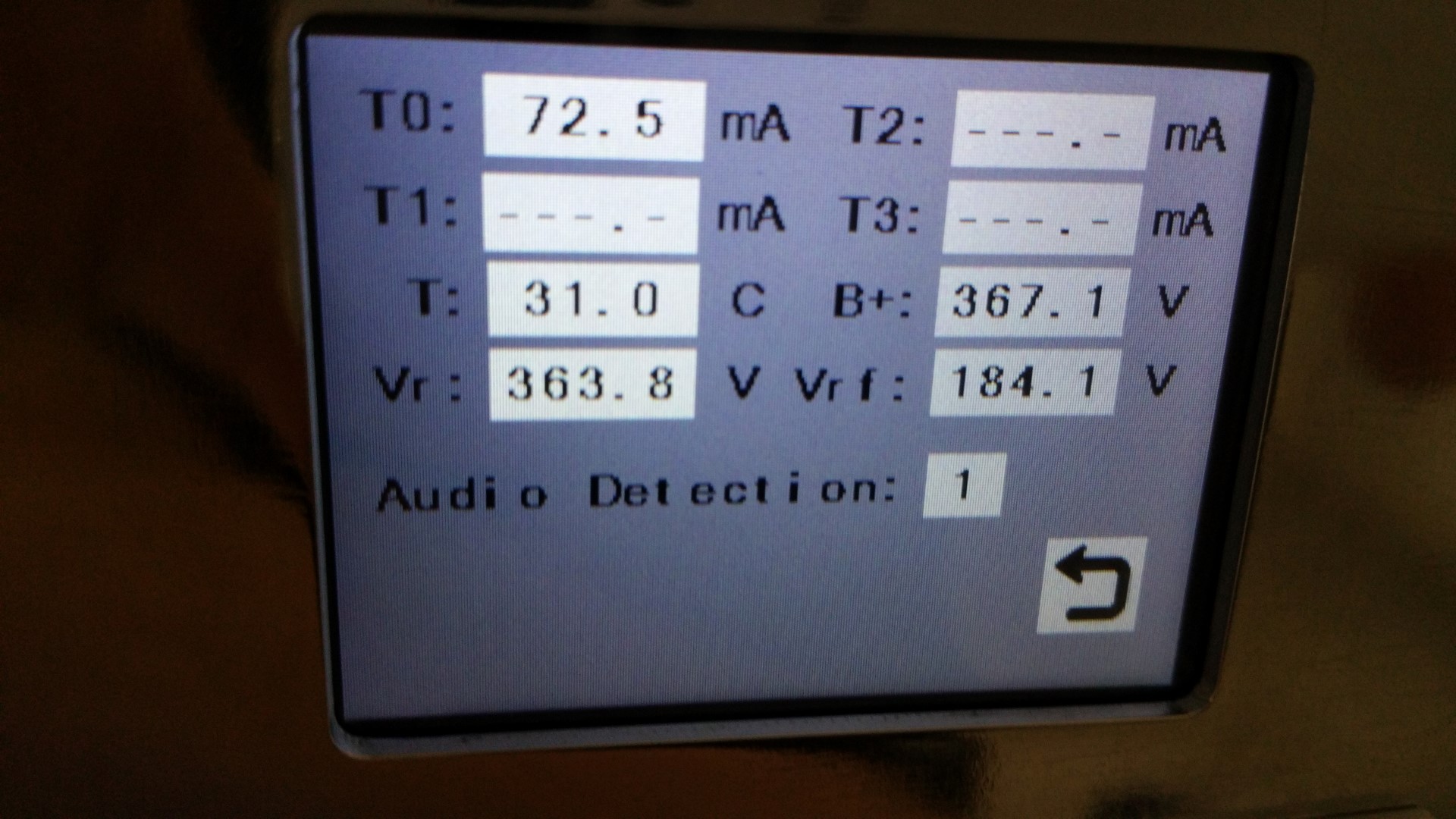 The price of 1 (in many hours) handcrafted amplifier is 6499,- euro (price can change because of customer wishes and market prices).
Fully populated amplifier pcb's can be made available.