Category: Other services
Published: Sunday, 22 August 2021
Written by Richard Hoogeveen
Furniture
Yes, HMR-Audio started making furniture after the pile of audio equipment became to large to show and replace easily in the wooden rack I once created from wood.
In 2019 I had build the CNC milling machine based on aluminum extrusions from Item Systems.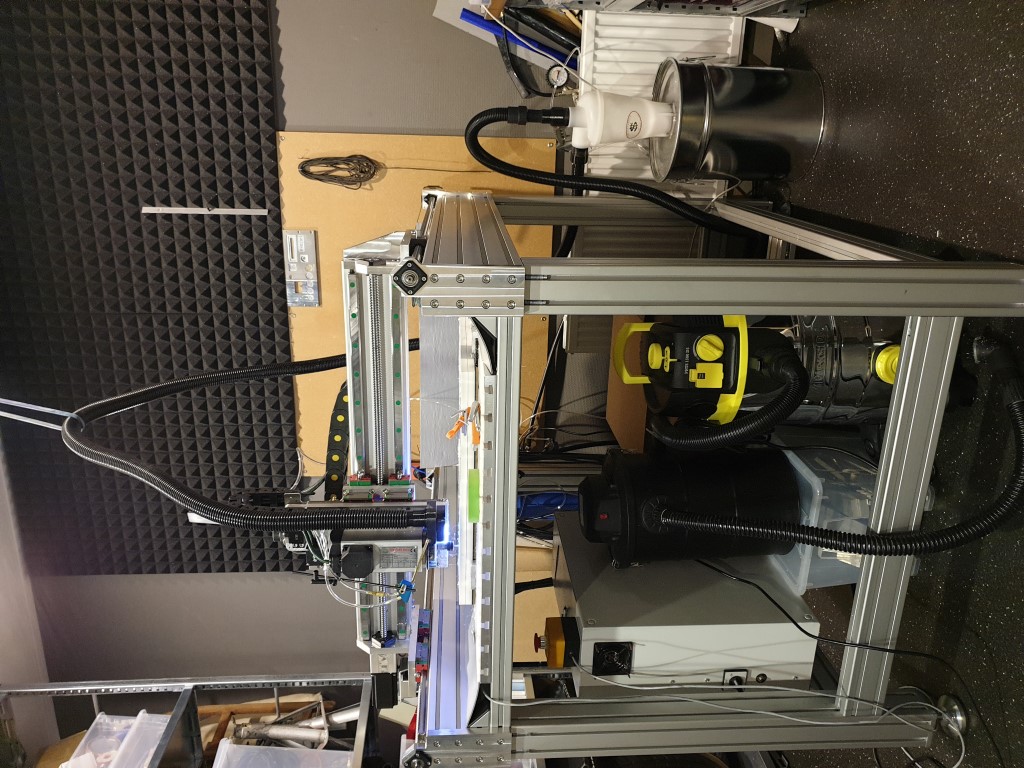 So why not make a new rack with Item Systems profiles (170cm x 60cm) !
Item Systems has a wonderful online tool to design your own rack, table or whatever.
If you want something cheap, stop reading ;-).
In this case I wanted to have a large table on wheels and with 3 glass layers and alubond panels.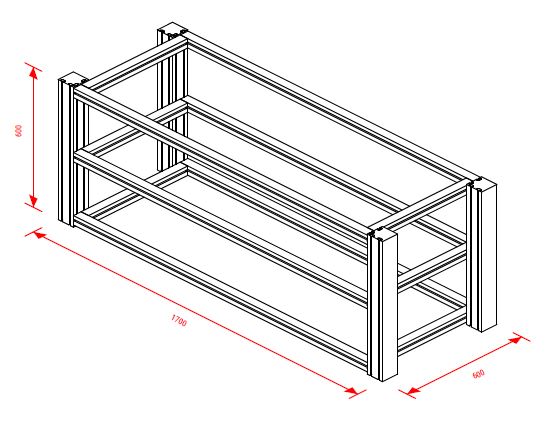 The hardened glass was made on size  by GlashandelOnline and Alubond panels from Plexideal in the color RAL9006.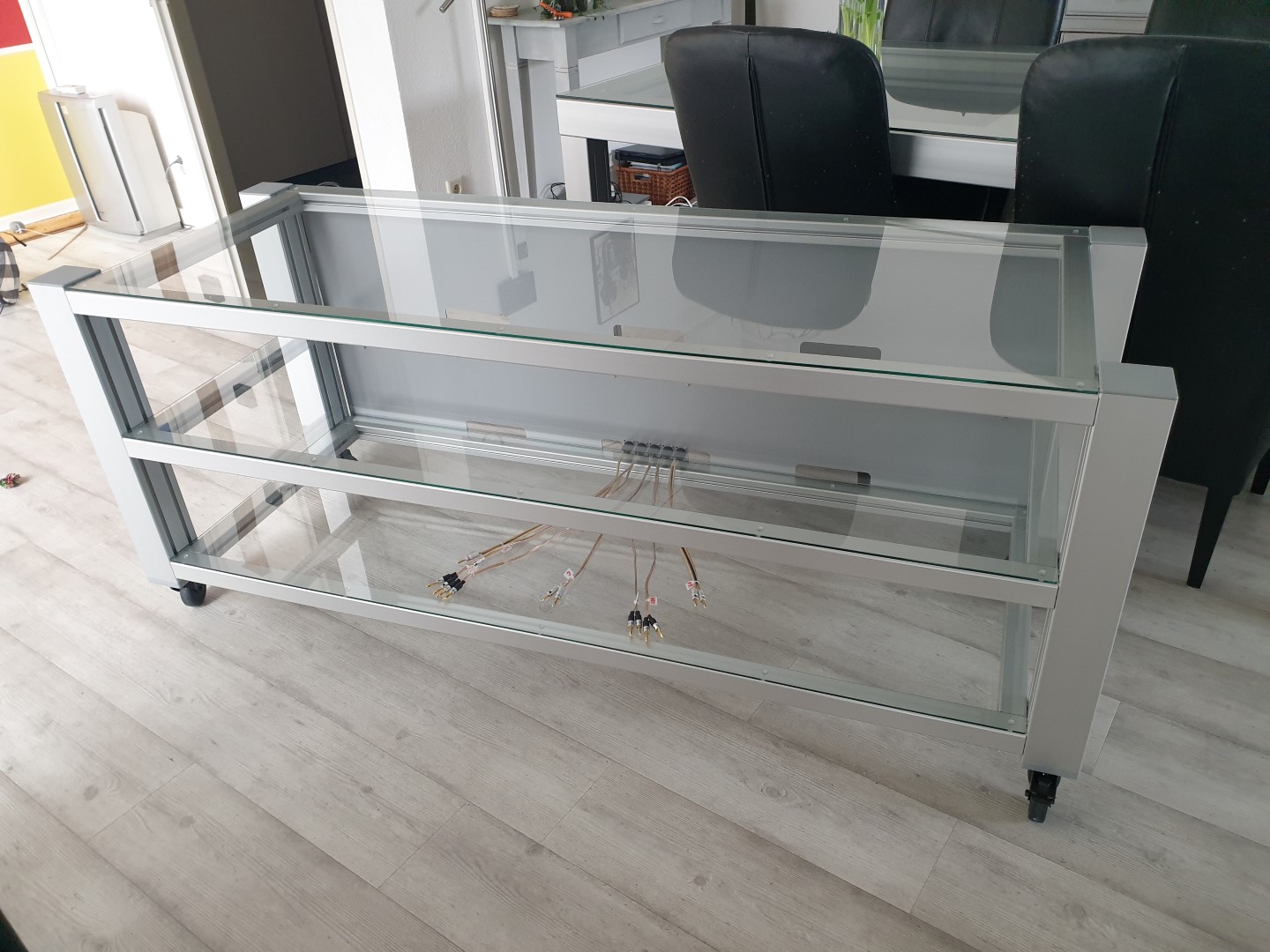 You see the holes for the cables and connectors, done on the CNC milling machine.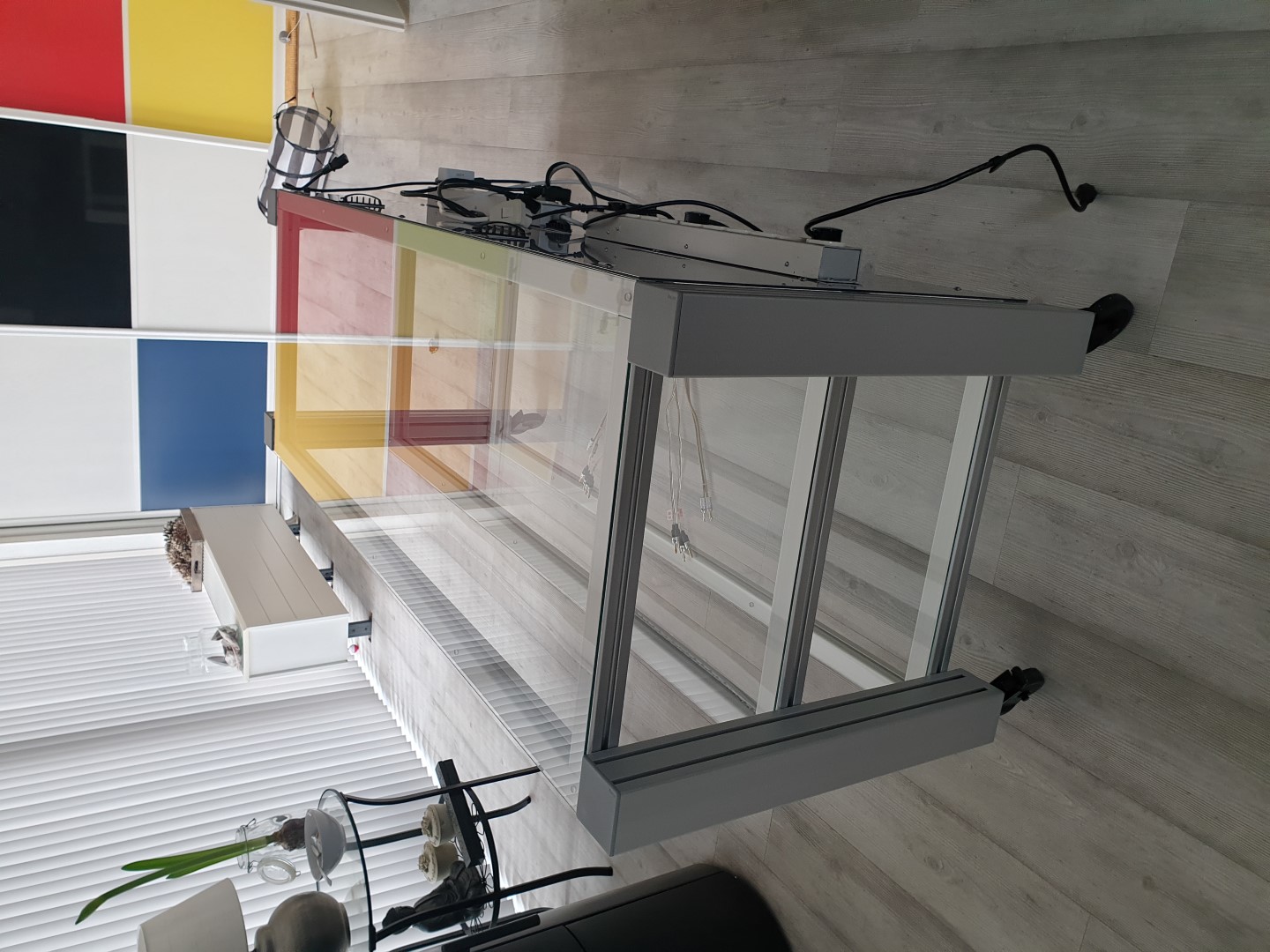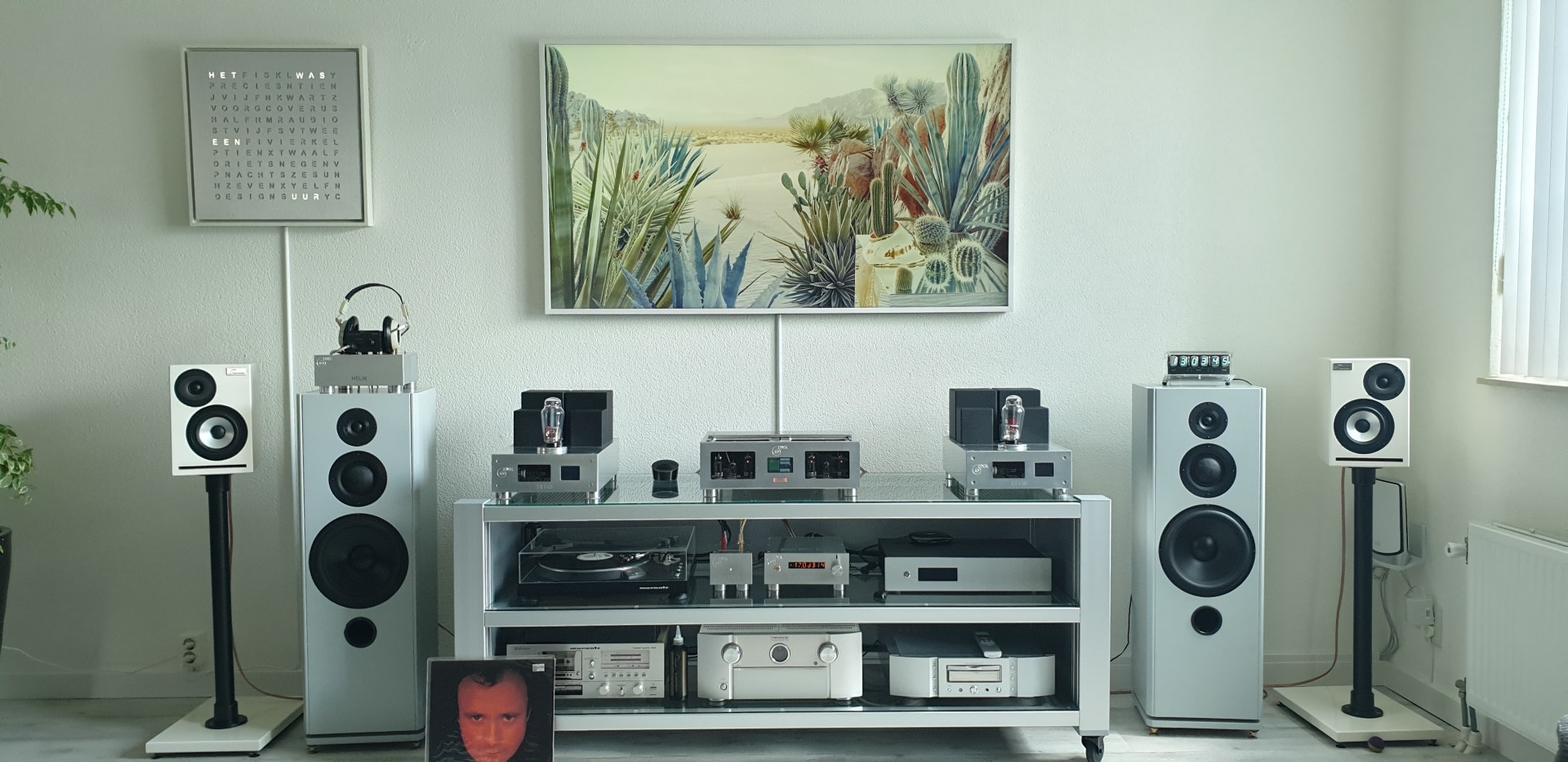 Well, It did not stop. My wife was so exited that she wanted a table in the same look and feel. She got a table and cupboard !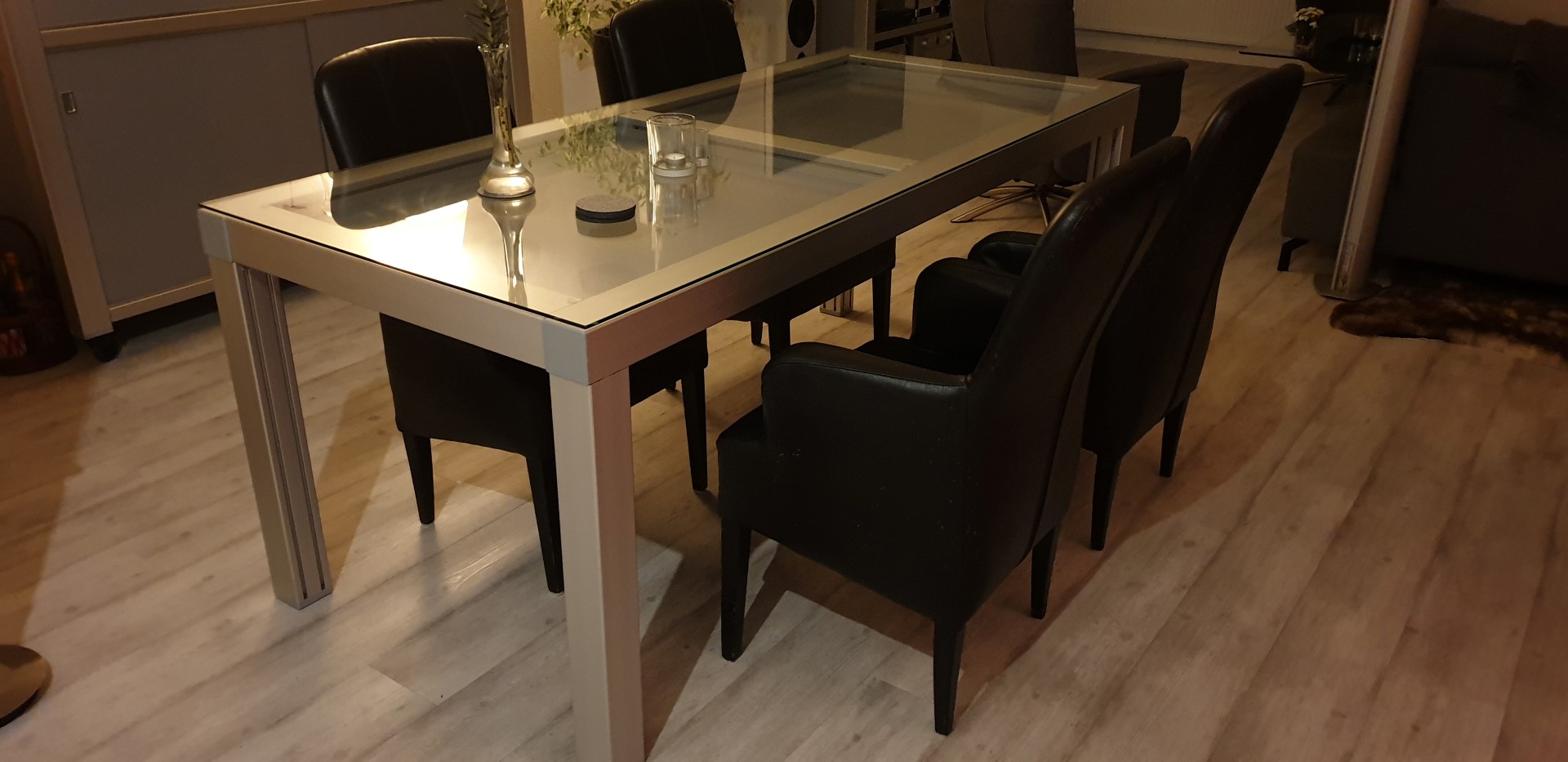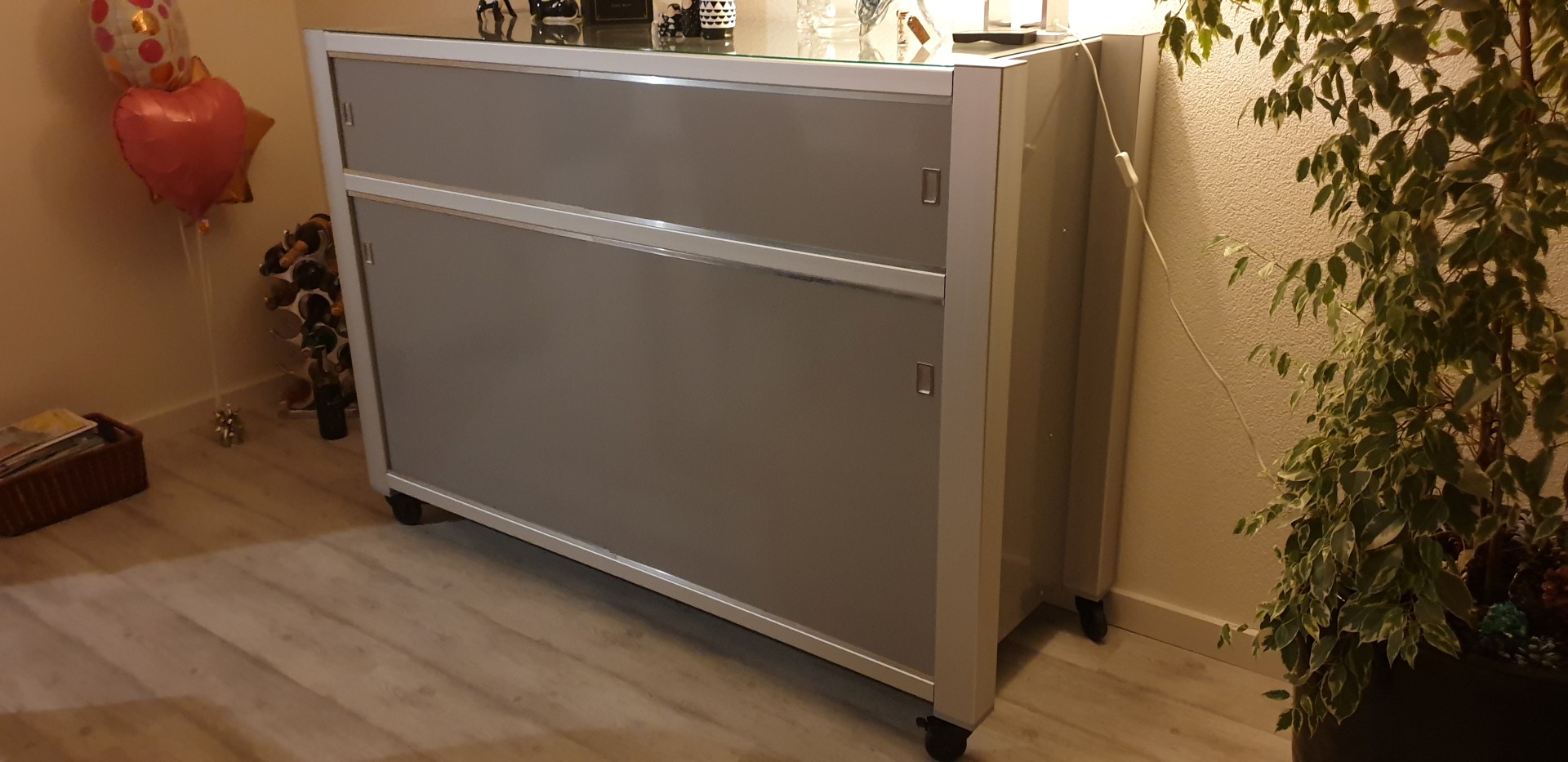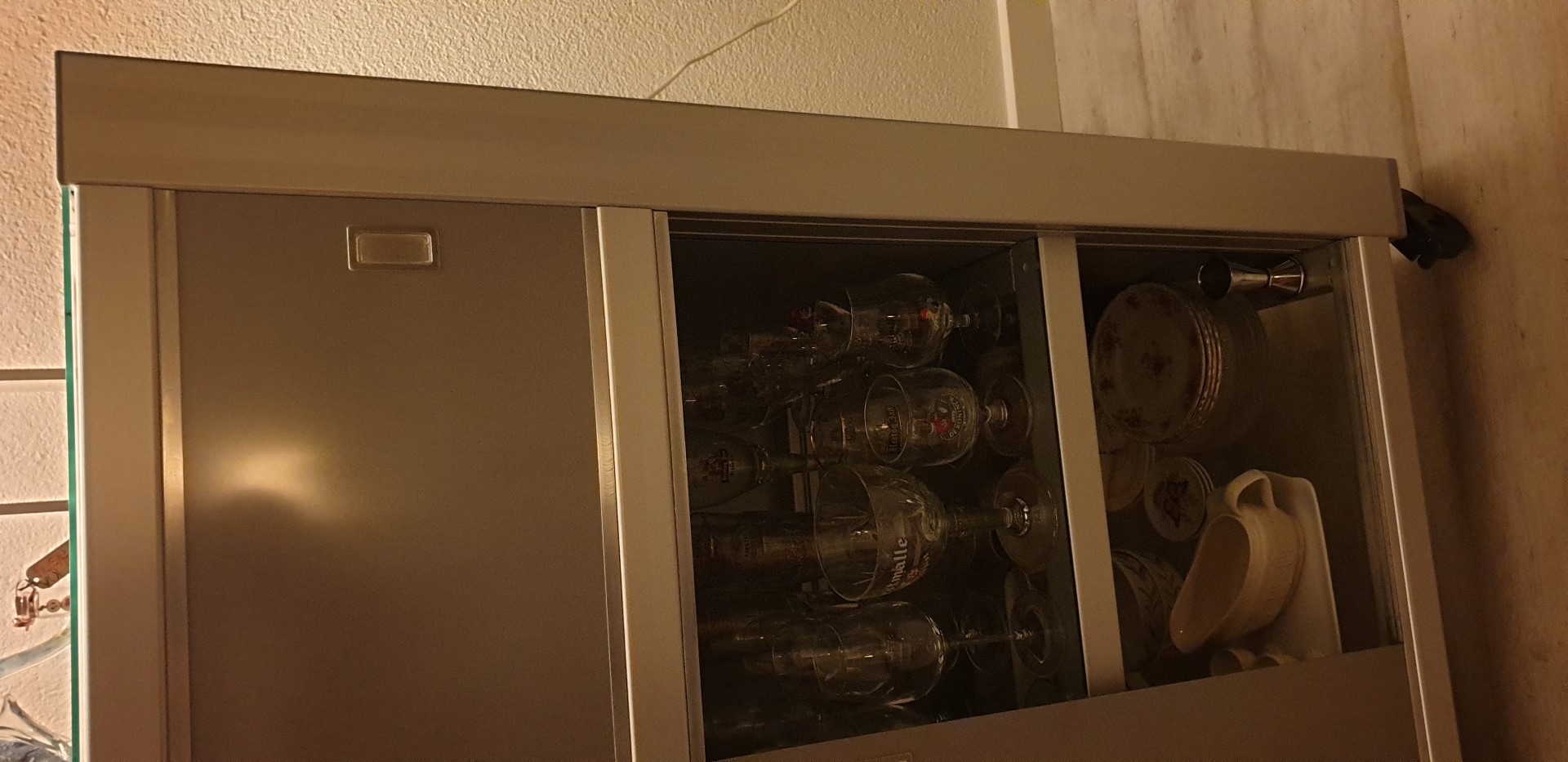 You can contact me if you are interested !
Hits: 1187